August 10, 11, and 12, 2014, will be Walt Wright's Petrified Wood Seminar at the Rice Northwest Museum of Rocks and Minerals, hosted by the North American Research Group (NARG Paleo).
Walt Wright is a leading expert in petrified wood. His popular seminar will be held in conjunction with the NARG Northwest Fossil Fest on August 9th, also at the museum.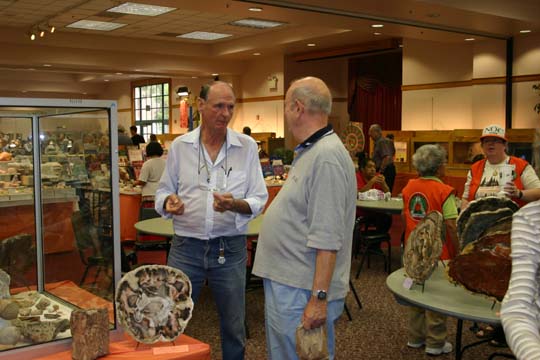 The 3 day workshop has two registration options within and without lunch for $90 and $110 respectively.
Walt Write is an expert Botanist, Ecologist, Geologist, and Paleobotanist from Brea, California, with extensive professional experience as a Naturalist for the U.S. Forest Service in the Angeles Forest, education and research at the University of California, Riverside, and as consultant to federal government agencies on endangered species restoration and resource mitigation.
Walt has written extensively in the fields of botany and agriculture, and now in the field of petrified woods. Over the past 21 years he has lectured in Washington, Oregon, California, Arizona, Wyoming, and Texas. He has one of the largest, if not the largest, petrified wood collection in the world.
The Petrified Wood Workshop consists of an introductory lecture during NARG's FossilFest on Saturday, August 9th, and is followed by the three day workshop at the museum. Doors open at ;8:30AM and lectures are from 9-5 with an hour break for lunch.
For information on the workshop and to register, see Walt Wright's Petrified Wood Seminar at the NARG site.