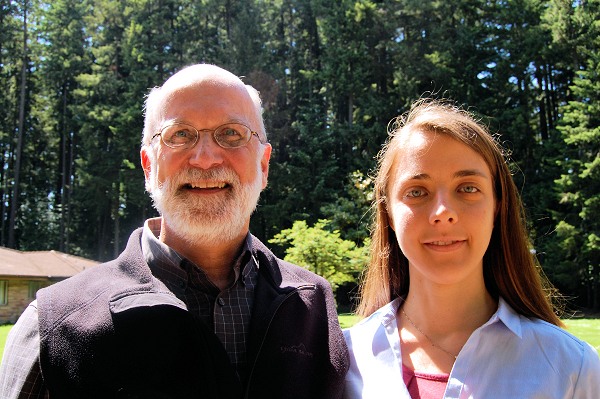 The Rice Northwest Museum of Rocks and Minerals is proud to announce Julian Gray as the new Executive Director for the museum, and Leslie Moclock as the new curator.
The news was reported in the Hillsboro Argus and Oregon Live and the Oregonian.
"This is just a great opportunity at a great museum," he said. "I think going forward there are going to be a lot of exciting things to watch for."

Gray, 54, comes to Hillsboro from Cartersville, Georgia, where he was curator of the Tellus Science Museum since it opened as an expansion of the Weinman Mineral Museum, in 2009. He also worked on the expansion, starting in 2005. Gray earned his Bachelor of Science from Georgia State University in 1981 and his Master of Science in geology from the same university in 1998.

Moclock, 27, had been living in Oregon for just less than a year when the curator position opened up. She has worked on and off in museums since she was an undergraduate at Amherst College, where she graduated in 2009 with a Bachelor of Arts in geology. Recently, she has worked as both a volunteer and paid employee at Oregon Museum of Science and Industry. She received her Master of Science in geology from the University of California, Davis in 2013.

Until recently, Lara Brown was serving as both executive director and, temporarily, as curator. Brown left the museum when her husband took a job in Denmark, Gray said.

Moclock can hardly believe she was in the right place at the right time to land her dream job.

"Basically I am the luckiest person alive because curator jobs like this come open once in blue moon, they're so hard to get," Moclock said. "I thought I would be chasing something like this my whole life."
Welcome, Julian and Leslie, to the Rice Northwest Museum of Rocks and Minerals!