Interested in volcanoes? The staff at the Rice Northwest Museum of Rocks and Minerals are fascinated not only by volcanoes but the geology of them as well. We've put together a collection of online resources to help you learn more about active and inactive volcanoes.
United States Geological Survey Volcano Hazards Program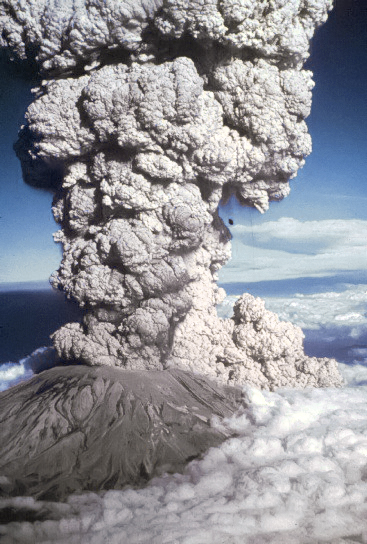 The United States Geological Survey features a Volcano Hazards Program website with an interactive map displaying volcanoes worldwide and their active status, from dormant to high red level warnings. You will also find the latest news on volcanoes, especially those in North America and the United States. Recent reports and photographs of the Kilauea Volcano in Hawaii are fascinating as the lava moves down roads and into agricultural areas on the big island of Hawaii.
You will find Webcams, educational information on US volcanoes, Podcasts and Videos, Elevated Volcanic Activity Updates, Monitoring data, and an amazing Photoglossary with photographs and definitions of volcanic terms.
For the locals living in and around the Rice Museum, the Cascades Volcano Observatory keeps us informed as to activity in the Cascade Mountains from Washington to Northern California. They reported in February on a new study that designates the at-risk areas of Washington State and Oregon.
Washington State lahar-hazard zones contain an estimated 191,555 residents, 108,719 employees at 8,807 businesses, 433 public venues that attract visitors, and 354 dependent-care facilities with individuals who will need assistance to evacuate during an emergency. Mount Rainier lahar-hazard zones contain the highest percentage of assets, followed by Mount Baker, Glacier Peak, Mount St. Helens and Mount Adams. Residential populations within lahar-prone areas increased between 1990 and 2010, mainly in the Mount Rainier lahar-hazard zone, with some communities doubling and tripling their at-risk population. Many of these new residents may be unaware of the lahar threat.
See the Simplified Hazard Maps for the Cascade Volcano area for fascinating details on the Volcano Hazard Zones.
Their program also offers activity alert subscriptions to be notified of volcanic activity.
National Museum of Natural History Global Volcanism Program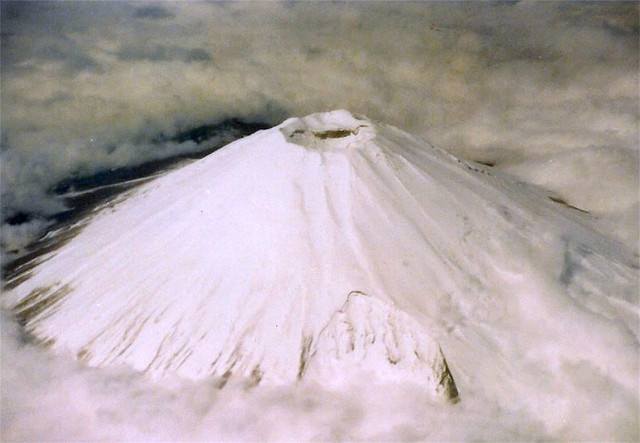 The National Museum of Natural History Global Volcanism Program, part of the Smithsonian Museum, features a wide range of educational material, research, database, and a weekly Volcanic Report on volcanoes worldwide. They describe their site as "10,000 years of volcanic activity at your fingertips."
One of the interesting challenges to reporting and researching volcanoes is the issue of volcano names. The natives of an area may have called a volcano by one name throughout their history, then others arrive or impose a new name on the volcano, causing confusion and debate among all. In an attempt recon, the Smithsonian's Global Volcanism Program announced they would be using permanent unique identifiers, numbers they call VNums, to identify and document all the volcanoes in their Volcanoes of the World (VOTW) database. The identifier project involved many international agencies and stakeholders.
Their database features 1559 volcanoes with eruptions exhibiting current unrest during the Holocene period (approximately the last 10,000 years). The data on Volcano Searches, Eruption Searches, Holocene Volcano List, and the downloadable Holocene Spreadsheet (XLS) in Excel format.
US National Park Service
The US National Park Service overseas many volcanoes, dormant and active, within the United States including Alaska and Hawaii. The list includes:
Volcano Educational Material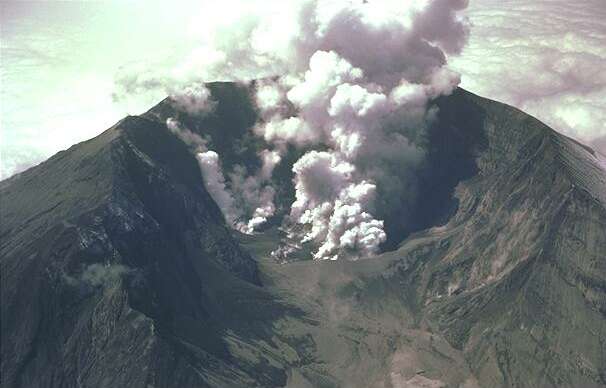 The Volcano Simulator at the Alaska Museum demonstrates online how a volcano erupts. IO9 Space blog explored the science behind a volcanic eruption that stranded hikers in Japan to study each piece of the puzzle. Earthquake studies of seismic activity is often a precursor symptom of volcanic activity and the Pacific Northwest Seismic Network offers detailed monitoring data on local volcanoes. National Geographic presents Volcano Eruptions, videos that captured the dramatic action of volcanic eruptions around the world.
There are many educational resources and materials on the web to learn more about volcanoes, and even Bill Nye the Science Guy teaches us how to make a volcano at home or school.
Here at the Rice Northwest Museum of Rocks and Minerals, we offer educational programs at the museum and our popular Portable Earth Science Programs, bringing the museum to your classroom, on volcanoes as well as the rocks and minerals born from its fiery furnace.
We've also highlighted volcanoes on our website including:
Other educational and informational material available online on volcanoes include: