Asteroid, meteor, meteorite: what's the difference? Come find out on May 23rd at our Meteorite and Family Fun Day! The event runs from 10 AM through 5 PM and features talks by an expert, meteorite identification, and fun activities for kids. Admission is reduced to $5 for all visitors (children 4 and under are free).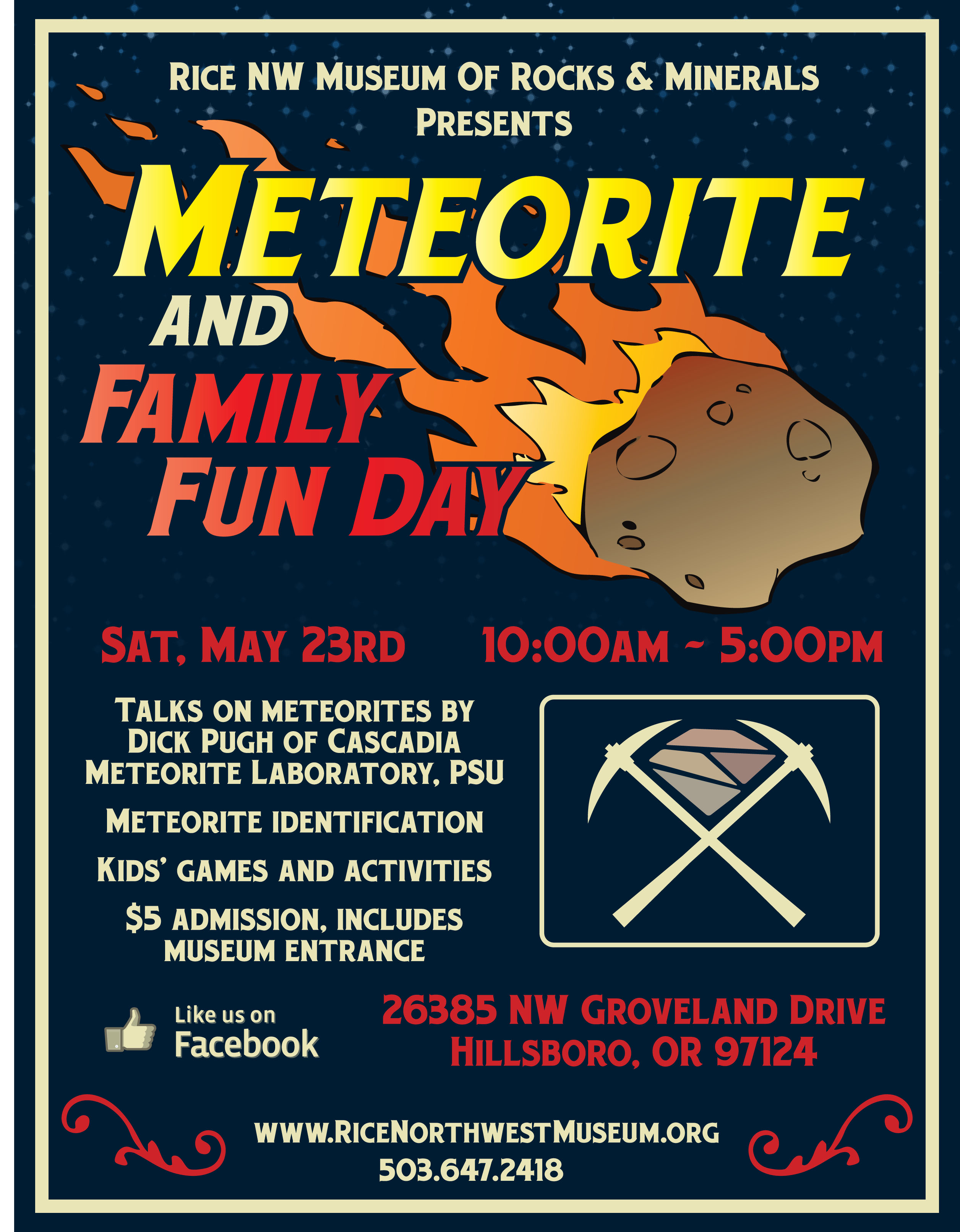 Dick Pugh of the Cascadia Meteorite Laboratory at Portland State University will be giving talks at 11 AM and 1 PM, exploring famous meteorite falls as well as meteorite science. If you have a possible meteorite you'd like him to identify, please try to arrive before 2 PM.
Kids will enjoy touching real meteorites found in locations all over the world. Additional science activities and crafts will be fun for the whole family!