The 35th anniversary of the 1980 eruption of Mount St. Helens is this coming Monday, May 18th. Today at 10 AM Pacific Time, a USGS scientist will be giving a free webinar narrating the story of the eruption and its aftermath. You can register for the webinar through the Volcano Explorers program here.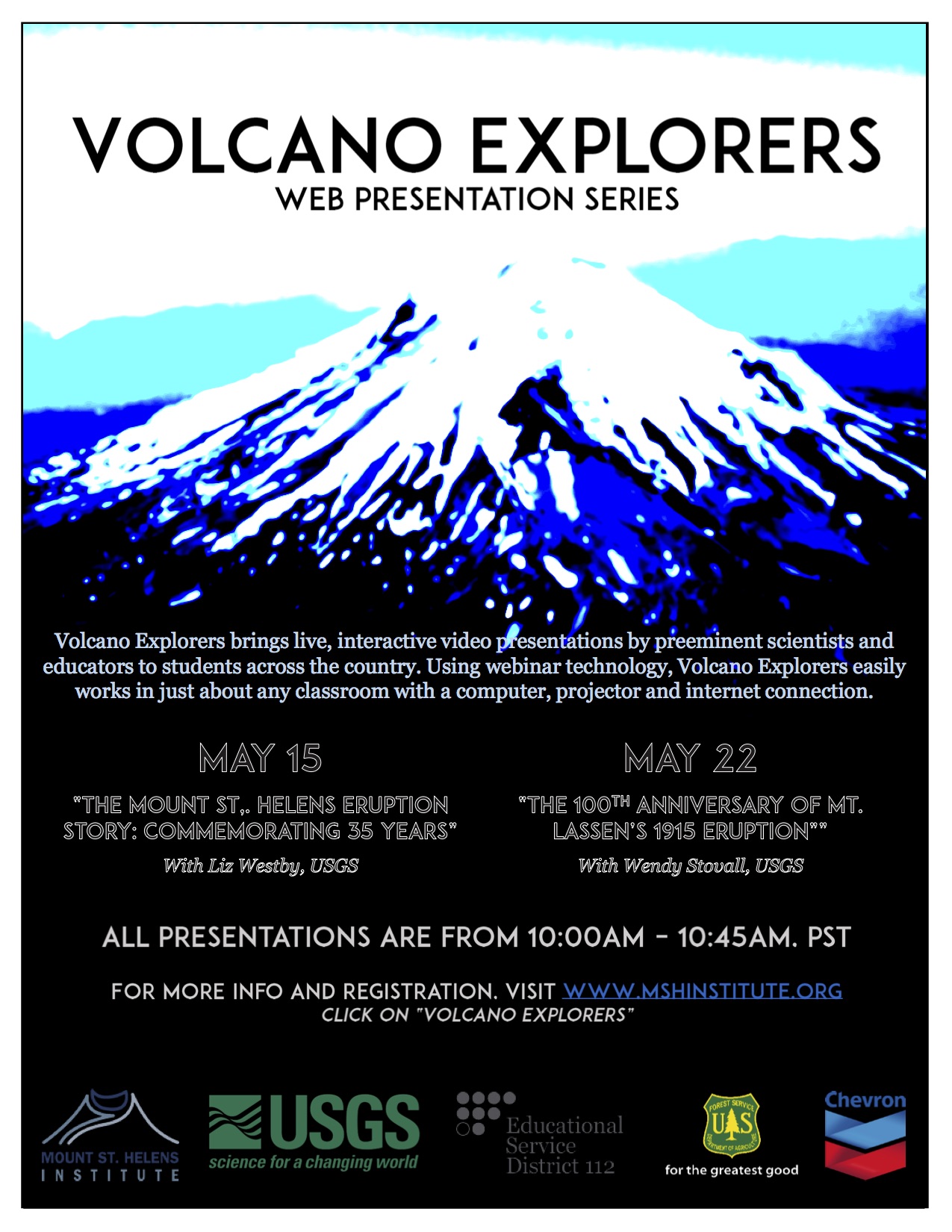 From the Mount St. Helens Institute:
Friday, May 15, 2015 at 10:00-10:45 a.m. Pacific Time
May 18, 1980 Mount St. Helens Eruption Story
with Liz Westby, Geologist, USGS Cascades Volcano Observatory

May 18th, 2015 will mark the 35th Anniversary of the 1980 eruption of Mount St. Helens, a day vividly remembered by so many. Yet today, students are too young to remember this eruption or its disastrous aftermath. Mount St. Helens provides a potent example of an eruption as well as biological recovery of an active volcano in the Cascades of which that students should be aware.