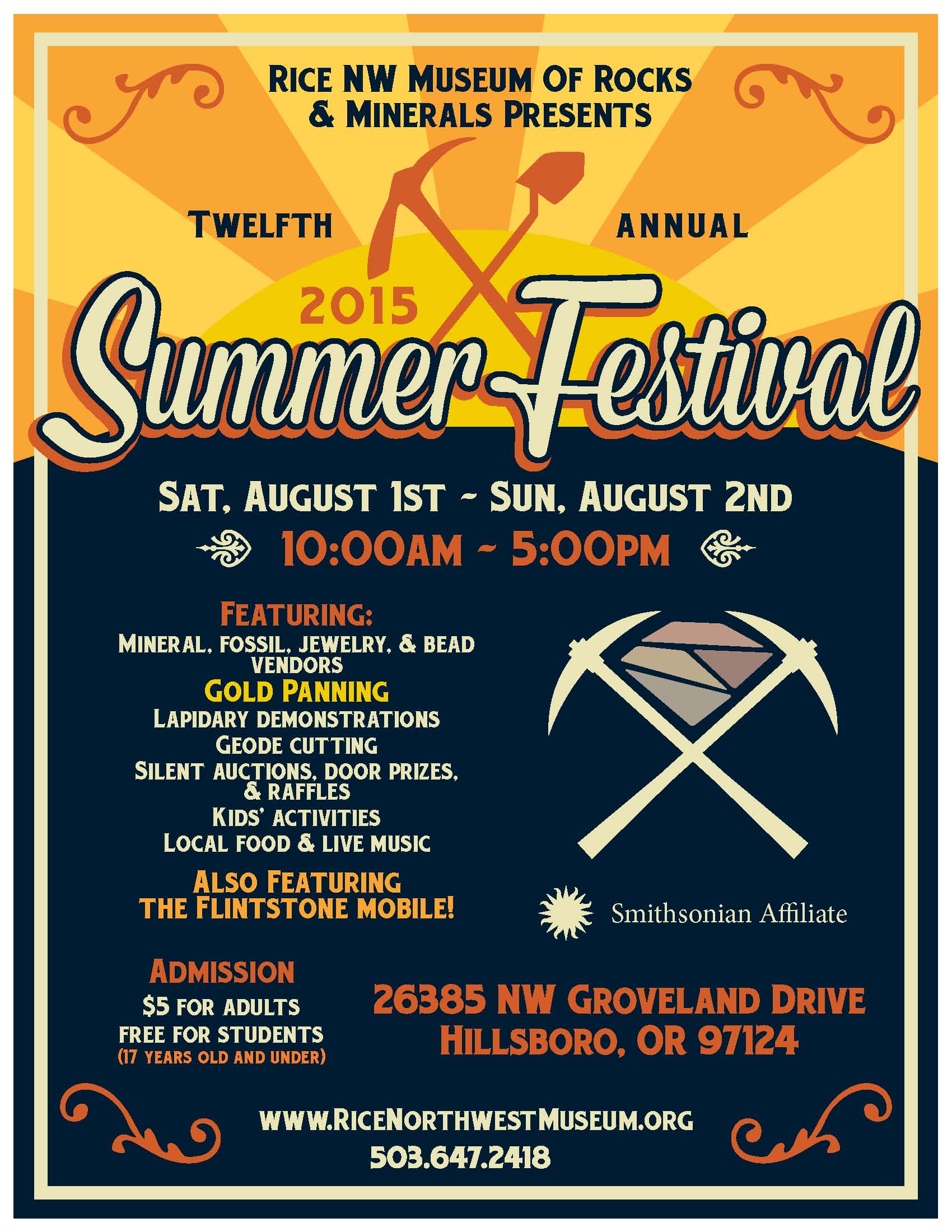 Join us for the 12th Annual Summer Festival on Saturday and Sunday, August 1-2, 2015, 10AM to 5PM, at the Rice Northwest Museum of Rocks and Minerals. The weekend event includes vendors with minerals, fossils, gems, jewelry, gold panning, lapidary demonstrations, geode cutting, and a variety of activities for the young and old.
There will be local food available for purchase and live music, and the famous Flintstones Mobile will make an appearance. On Saturday only, from 11 AM to 1 PM, Mrs. Delicia Wistrand, Mrs Oregon America will be attending Summer Fest.
A silent auction, raffles, and door prizes will be held throughout the day.
Admission is $5 for adults, free for students 17 years old and under. A great experience for the whole family!
Bring your inner rock hound and join us for a fabulous Summer Festival.
Belong to a local school or rock club? Download and print and share the Rice NW Museum 2015 Summer Fest Flyer.
IMPORTANT ROAD CONSTRUCTION ALERT:  Please note that Helvetia Road will be closed August 8, 2015 because of construction.  Not to worry!  Just follow our detour instructions and be alert for detour signs to guide you to the Rice Northwest Museum of Rocks and Minerals and the 2015 Summer Festival.