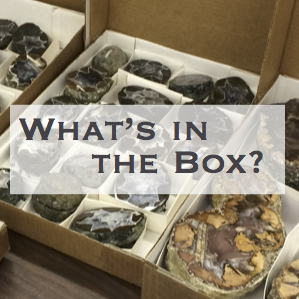 Join us for a new, online feature and discover "What's In The Box?" with curator Leslie Moclock. Leslie will take you behind the scenes to see some of the beautiful and interesting specimens currently off display. Follow us on Facebook, Twitter, Google+, or Instagram to see photos and learn a little about each one as we dig deeper into our rock and mineral inventory.
We are in the midst of a massive Collections inventory project that, when completed, will allow us to start rotating some of these back room beauties into the galleries for display. "What's in the Box?" gives YOU a sneak peek here first! Discover our hidden treasures as Leslie makes her way through Collections storage. Curious to know more about a particular object? Simply reply to the original post on your social media platform of choice with your questions. And don't forget to share these finds with your friends!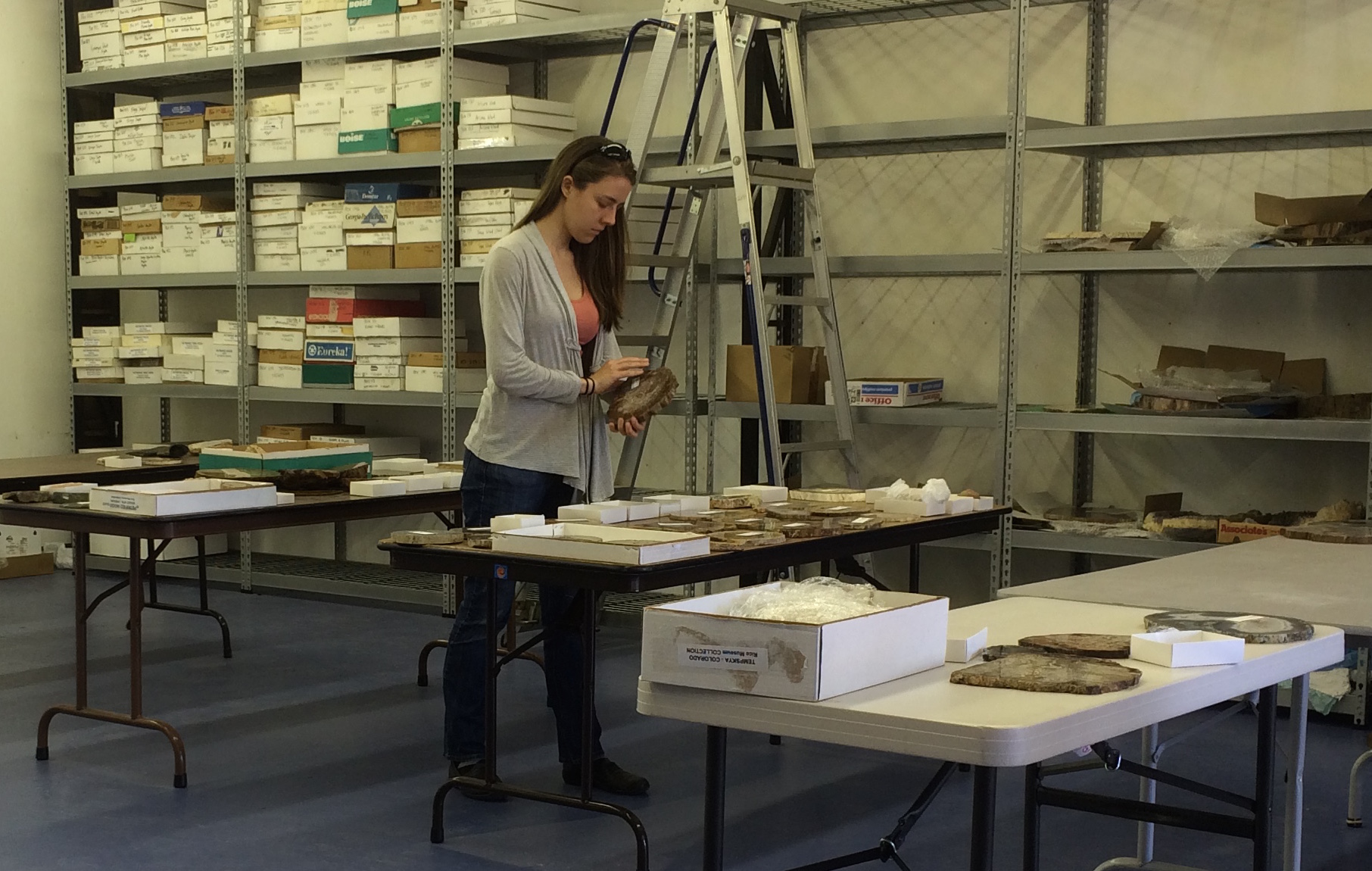 Check out #RiceWITB and find out "What's In The Box?" along with Leslie as she uncovers these treasures and shares them with you! If you want to see even more photos of collections items, don't forget to join us on Facebook for Mystery Mineral Mondays, too.