One of the most famous lapidary materials to have ever come from Oregon, Biggs Picture Jasper has captivated many with its beautiful blue and brown lines and swirls. This slab's pattern is characteristic of the early material found near the town of Biggs Junction.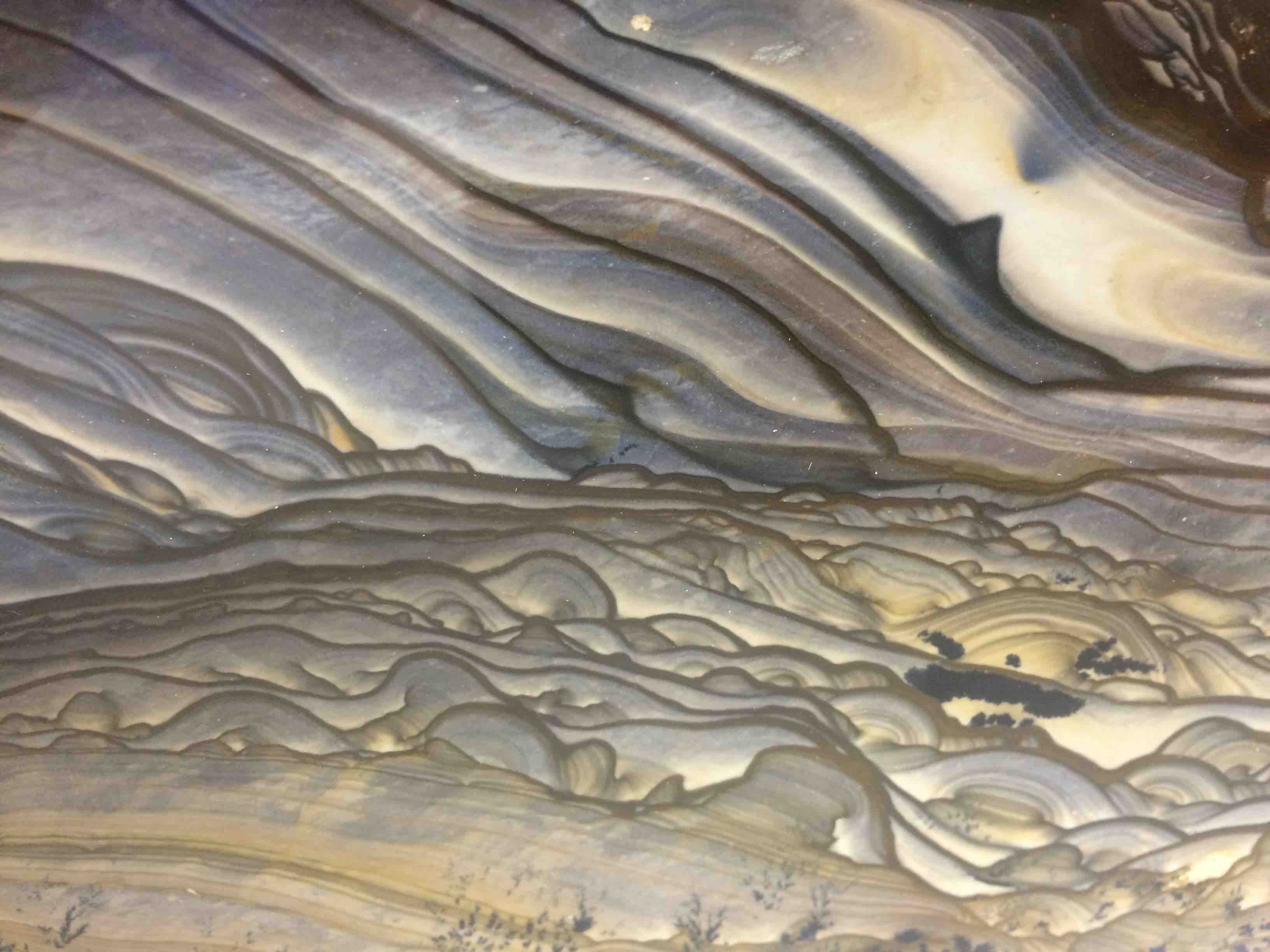 Biggs Jasper was discovered by modern rockhounds in 1964 after a massive flood tore through the canyons just south of the intersection between US-97 and present-day I-84. The excitement over the find was so great that road repairs in one canyon were briefly delayed while rock enthusiasts removed boulders of the material, according to rockhound Dale Rhode. Biggs Jasper stands out best when cut and polished as cabochons or slabs.
Jaspers are a grainy variety of chalcedony (silicon dioxide)Â rendered opaque by incorporation of other minerals and foreign material. Brown, red, yellow, and white colors are most common; the blue of Biggs Jasper stands out.
This is part of our What's in the Box? series.