The outdoorsy among us who have spent time in the Seattle area are surely familiar with Mount Si, a popular hiking destination close to the city. But did you know that Mount Si hosts beautiful minerals as well as incredible views?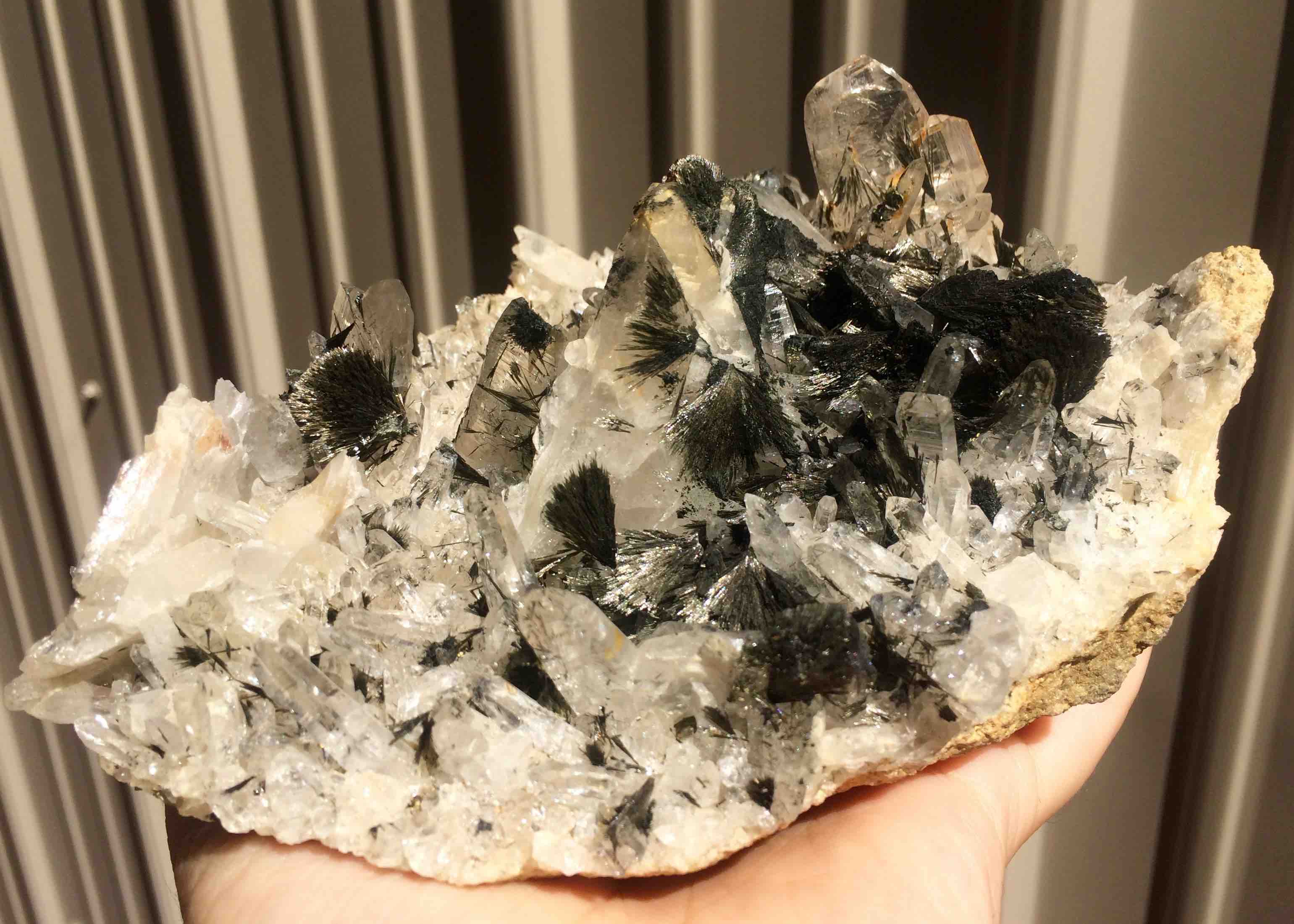 This specimen is on its way back to the box after three months on display in the Washington County Museum in Hillsboro, OR. It is a plate of quartz crystals covered with dravite tourmaline from the Bald Hornet claims on Mount Si in Washington state.
The Bald Hornet claims were developed in the aftermath of the 1869 discovery of iron ore in the Snoqualmie Pass area. While these small-time claims did not manage to produce any economic ores, they did give us crystallized mineral specimens like these. Such specimens are generally associated with contact zones, where intrusive granitic rocks interacted with surrounding sedimentary rock, especially limestone.
(Mining claim information sourced from "Discovering Washington's Historic Mines (Vol. 1)", ed. Ina Chang.)
This post is part of our What's in the Box? series.