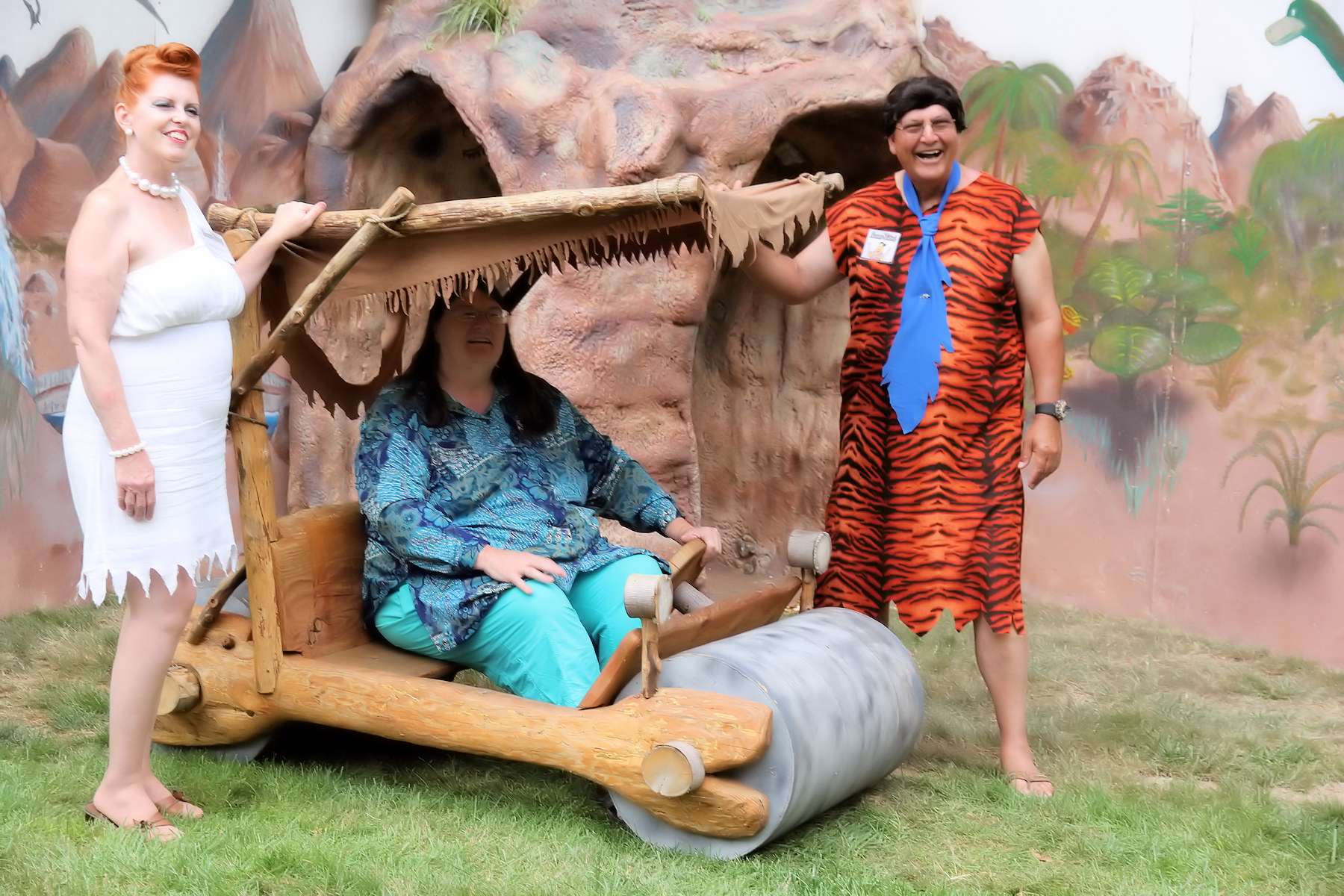 Summer Fest 2015 at the Rice Northwest Museum of Rocks and Minerals was a resounding success with more than a thousand in attendance in spite of high temperatures and road closures in the area.
Rock clubs and groups from around the Pacific Northwest were there to provide educational fun as well with geode cracking and gold panning among the many highlights. Vendors from around the country offered a wide range of rocks, minerals, and gems for every type of interest for collector or jewelry lover. The children's area brought glue, paper, ribbons, and beads together with rocks for some creative artwork.
Fred and Wilma Flintstone were there for the entire weekend, entertaining children in the Flintmobile and exploring the ancient rocks and fossils on display. Many children enjoyed exploring the rock cave.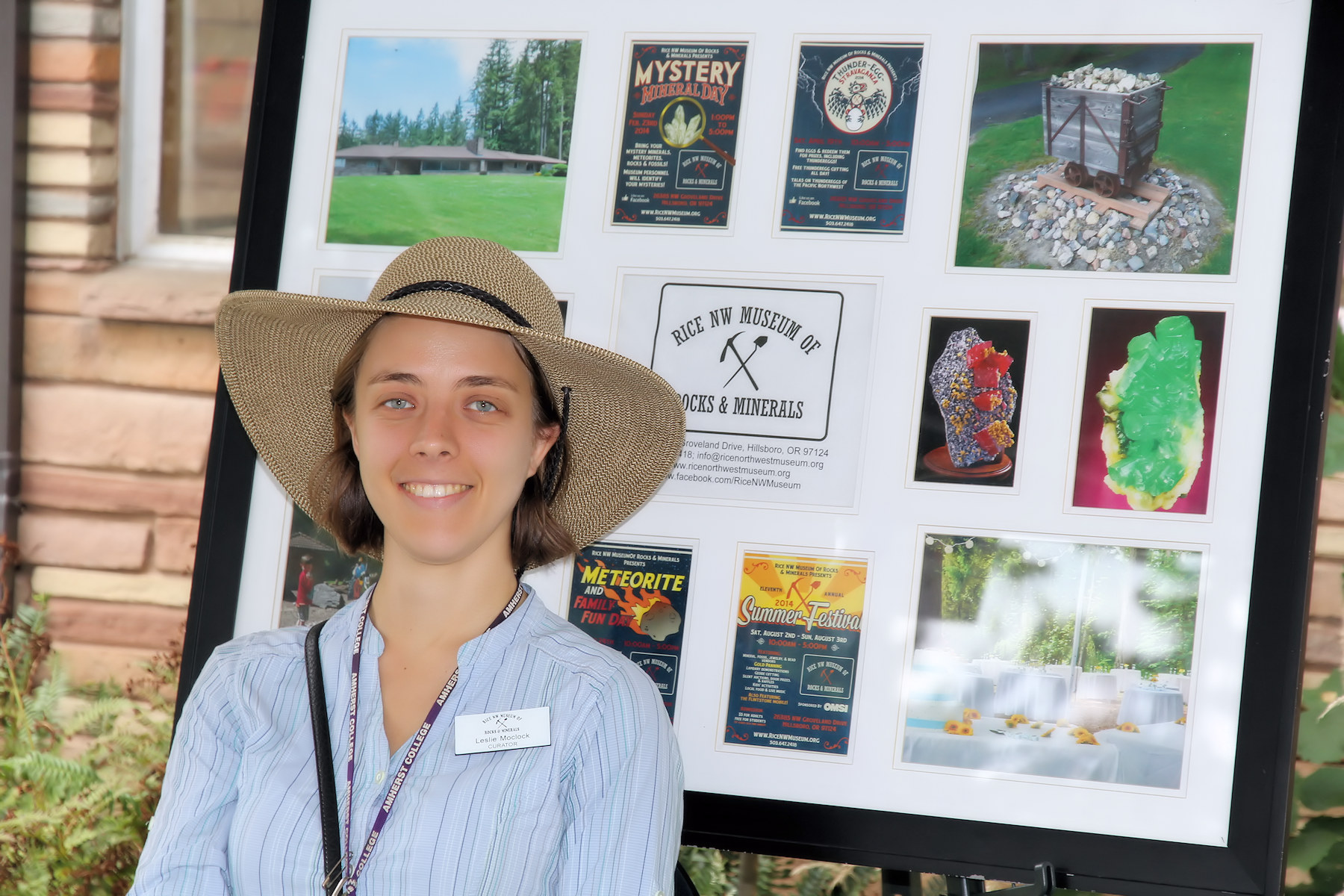 Curator Leslie Moclock and volunteer Barb Epstien kept the silent auction going through the busy weekend, with many auction winnings bringing treasures back with children and adults. Many people went home with more rock and jewelry prizes in the hourly drawings.
Thanks to all the vendors, rock clubs, exhibitors, sponsors, and the many volunteers for a great weekend. Without all of you, this special annual event would not happen. Much of the thanks go to you, our members, and fans. Your continuing support keeps us going and helps to provide world class exhibits and diverse educational programs all year long. If you are not a member, consider becoming a member.
Below is a gallery displaying pictures from Saturday and Sunday at the Summer Festival 2015.