Come join us this Saturday for talks and activities about rocks from outer space. Dick Pugh of the Cascadia Meteorite Laboratory will be bringing an extensive collection of meteorites for visitors to touch after his talks at 11 AM and 1 PM.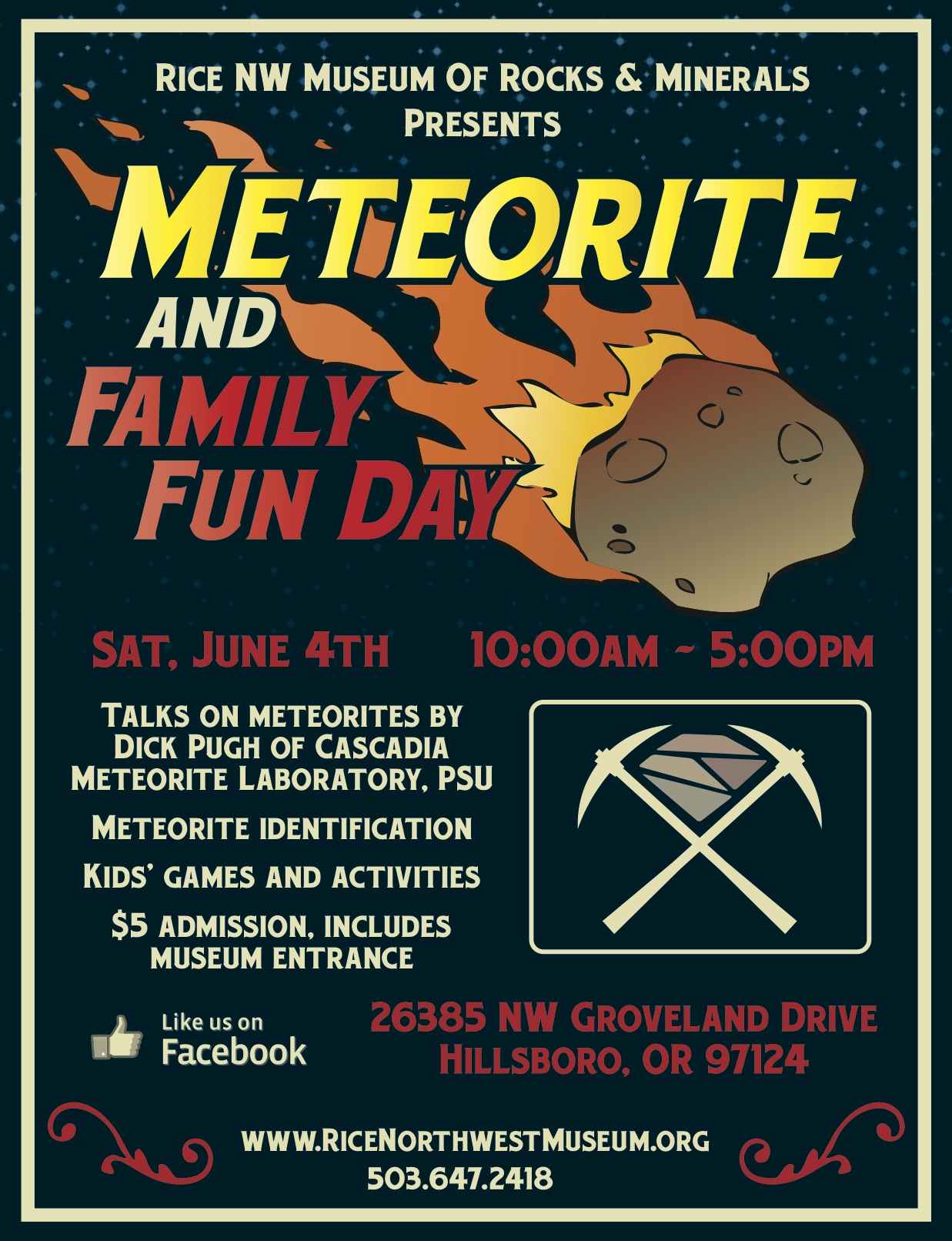 Ever wonder where meteorites come from, or why they make fireballs in the sky? Do you want to go meteorite hunting, or do you perhaps already have a rock you suspect might be a meteorite? Learn the answers to these questions and more. Talks are great for families and people of all ages.
Kids' activities will also be taking place throughout the day.
Admission is reduced to $5 for all ages and includes entrance to the museum all day (10 AM – 5 PM).