New this year, we are partnering with the USGS Cascades Volcano Observatory to bring you science and family fun at Volcano Day at the Rice Museum.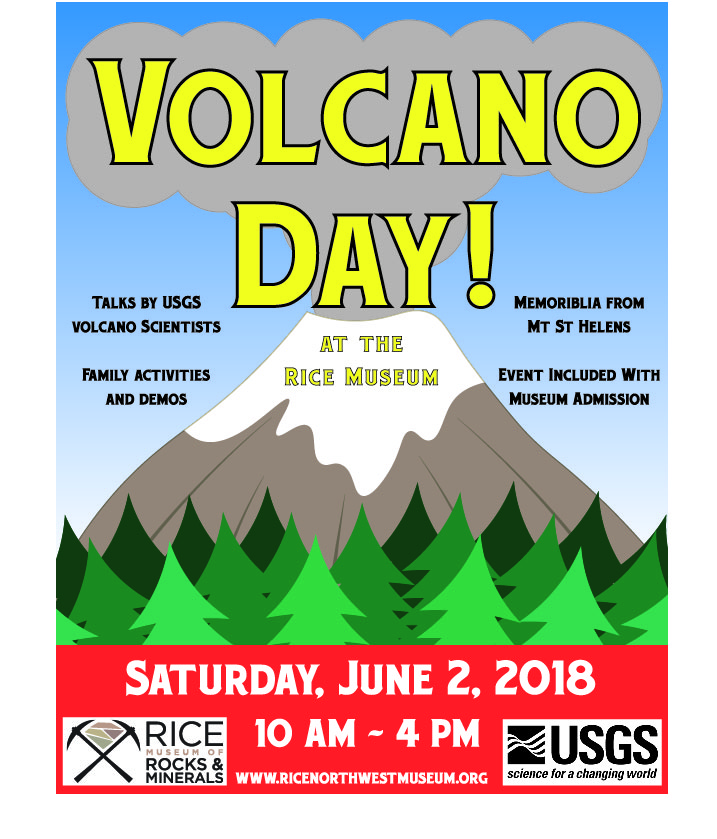 On Saturday, June 2, 2018, CVO scientists will give short talks throughout the day on our Cascades volcanoes and volcano science. Have a question about the volcanoes in your backyard? Wondering what's going on with the eruption in Hawai'i? Ask the experts!
Hands-on activities for all ages will take place in our galleries and on the lawn. And don't miss Trash-Cano, the explosive eruption demonstration that will happen after each talk!
Local collector Mike Medvec will also be displaying his extensive collection of memorabilia from the famous 1980 eruption at Mt. St. Helens.
Don't miss the fun! Event runs 10:00 a.m. – 4:00 p.m. Included with regular museum admission.