Rice Northwest Museum of Rocks and Minerals is closed Wednesday, January 1st, 2020.
The museum will open again on Thursday, January 2nd, 2020 at 1:00 PM. We hope your holiday rocks!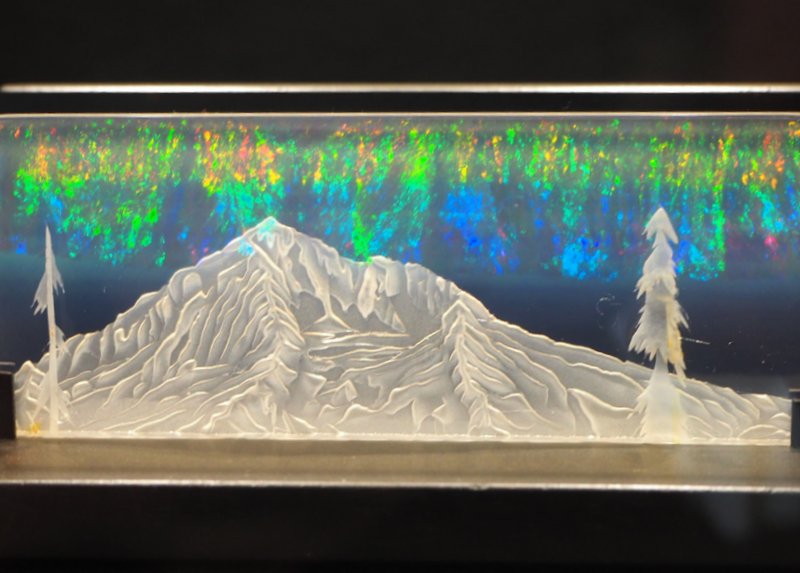 Mt. Hood "Aurora Borealis." Carved in Contra Luz Precious Opal with reflective play of color.
Mined in Morrow. Co., Oregon, U.S.A.
Artist: American Gem Carver, Thomas Harth AMES Arvada, Colorado from photo by: Scott Gibson, M.D. McMinnville, Oregon.