The Museum successfully completed a Pollinator grant project this spring thanks to the generous support of the Tualatin Soil & Water Conservation District. Funded by the Tualatin Watershed Improvement Grant (TWIG) program, the museum's event planning and maintenance team planted about 40 different rose bushes and 35 lavender plants encircling the back public area.
The $1200 grant provided much-needed pollination sources for local bees and butterflies, as well as added color and variability to the landscape. The addition of about 75 pollination sources should immediately help boost various honey bee populations, for example. Other beneficial insect species should also benefit. "In time, the back area should be an even more attractive setting for spring weddings," according to Vicki Botieff, the museum's Events Coordinator.
One new concern that popped up recently is the resurgent population of black-tailed deer. With the museum closed due to COVID-19 safety precautions, local deer have been much more visible this spring. Without a full yard of school children eating lunch, the quiet grounds have invited more local wildlife in general. The deer can be voracious rose bush consumers, but hopefully the bushes will survive and thrive. So far all of the new plantings persist, but many have been severely "pruned" by the deer.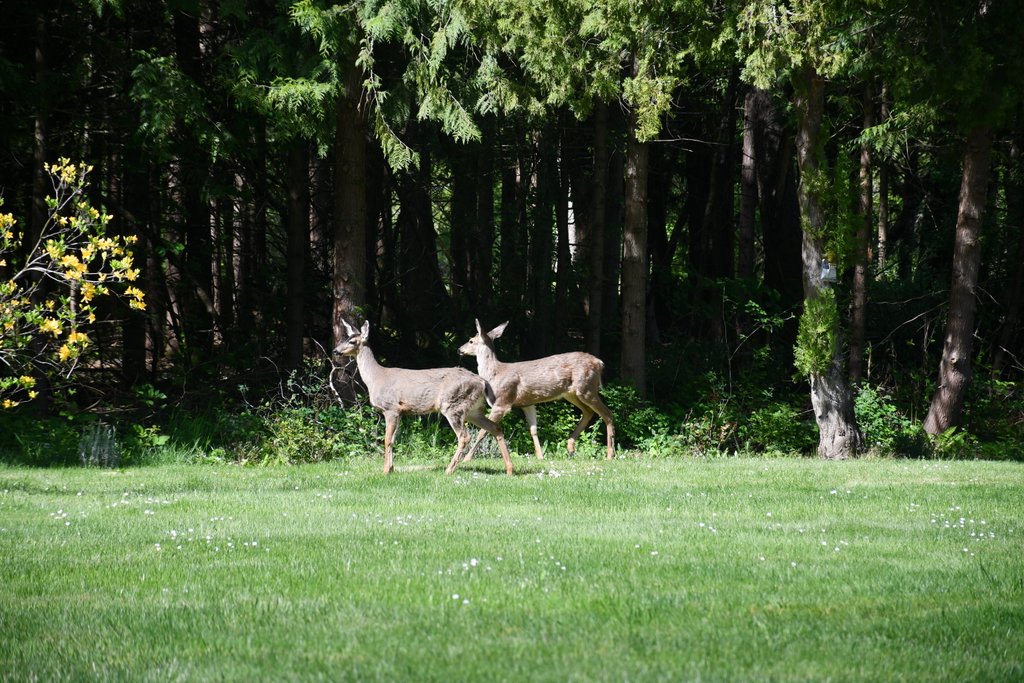 While the museum remains closed until further notice to help slow the spread of COVID-19 please consider helping us get through this challenging time with a gift today.