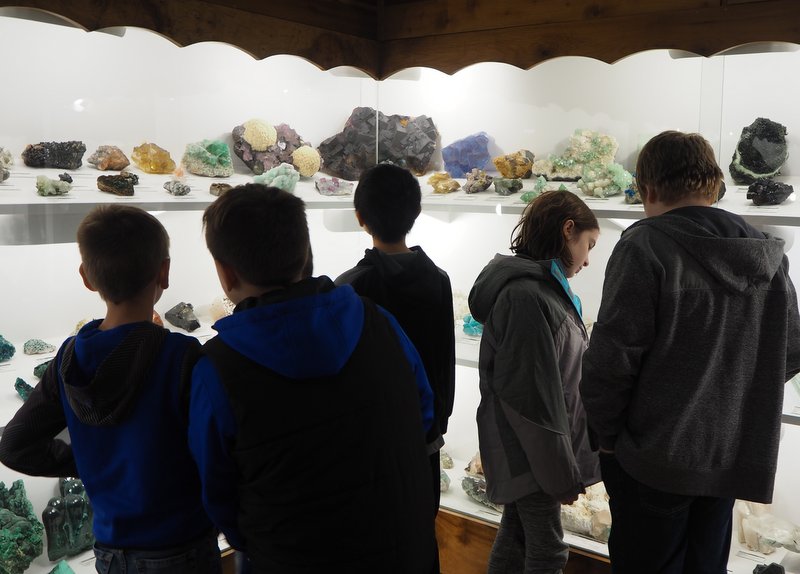 Rice Northwest Museum of Rocks and Minerals is excited to offer limited capacity programs to expand access to our educational tours for those participating in distance learning and smaller educational programs this school year.
These tours will hit all of the same Next Generation Science Standards that our typical school tours fulfill, and be lead by the same enthusiastic group of educators. Content covered is appropriate for grades 1-6. 
Tours have limited availability so make sure to reserve your date.
Students Learn about:
The rock cycle

How minerals form
Volcanoes
The scientific beginning of the universe
Fossils and ancient life
Pricing: Limited capacity of 10 attendees (adults and children) $75
Restrictions: A minimum of 1 adult for 9 students is required to participate. Groups may be smaller and have fewer students and more adults with a maximum of 10 attendees total per group.