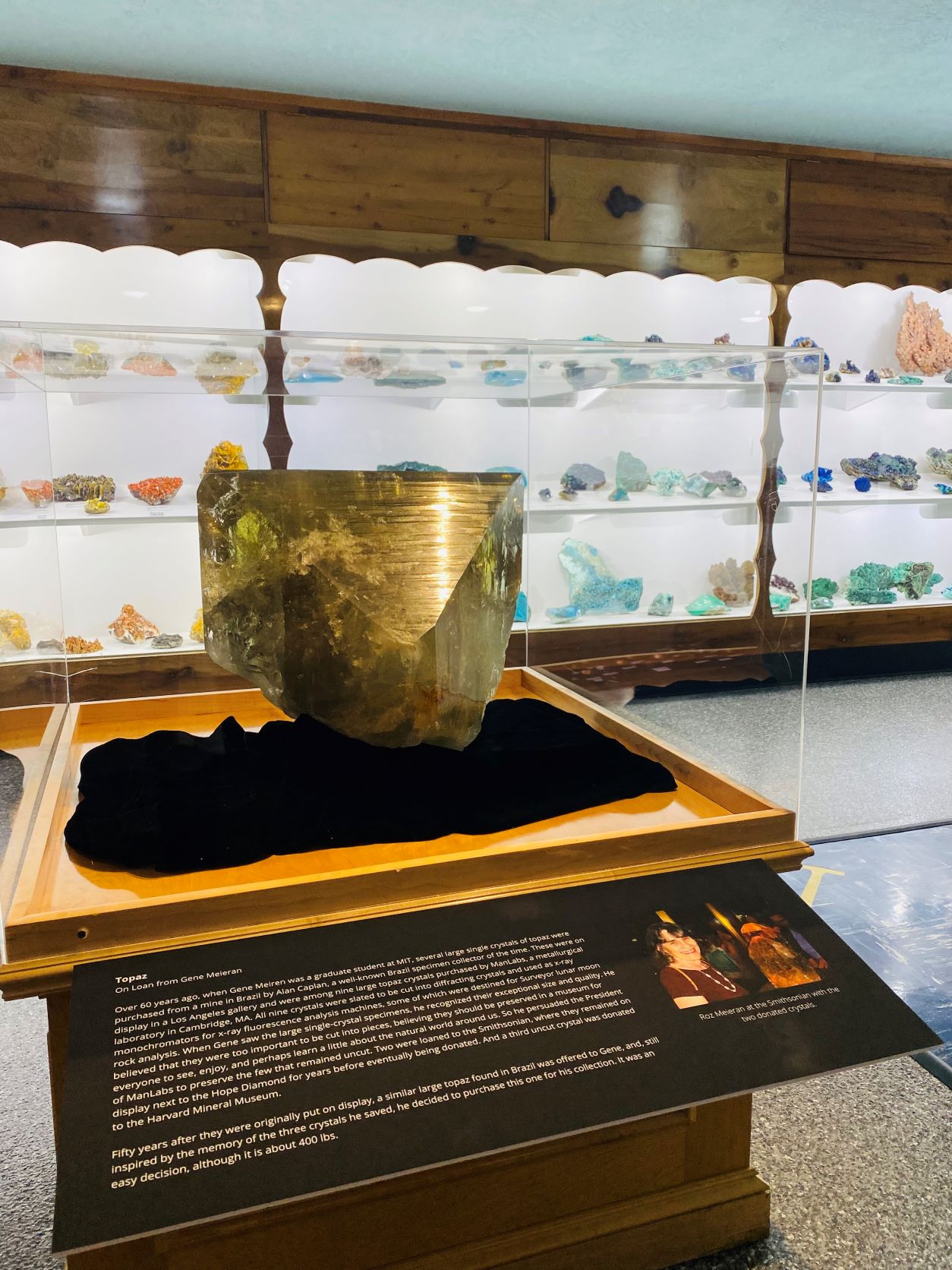 The Rice Museum is excited to announce this incredible 400 lb topaz specimen will be on on loan from local collector Gene Meieran through September 2022. 
About the specimen: Over 60 years ago, when Gene Meiran was a graduate student at MIT, several large single crystals of topaz were purchased from a mine in Brazil by Alan Caplan, a well-known Brazil specimen collector of the time. These were on display in a Los Angeles gallery and were among nine large topaz crystals purchased by ManLabs, a metallurgical laboratory in Cambridge, MA. All nine crystals were slated to be cut into diffracting crystals and used as x-ray monochromators for x-ray fluorescence analysis machines, some of which were destined for Surveyor lunar moon rock analysis. When Gene saw the large single-crystal specimens, he recognized their exceptional size and quality. He believed that they were too important to be cut into pieces, believing they should be preserved in a museum for everyone to see, enjoy, and perhaps learn a little about the natural world around us. So he persuaded the President of ManLabs to preserve the few that remained uncut. Two were loaned to the Smithsonian, where they remained on display next to the Hope Diamond for years before eventually being donated. And a third uncut crystal was donated to the Harvard Mineral Museum.
Fifty years after they were originally put on display, a similar large topaz found in Brazil was offered to Gene, and, still inspired by the memory of the three crystals he saved, he decided to purchase this one for his collection. It was an easy decision, although it is about 400 lbs.