Thanks to the generosity of our donors, Rice Northwest Museum of Rocks and Minerals is able to offer financial aid to Title I schools to help cover
museum field trips
and
portable program
fees. Public schools and charter schools in Oregon and Washington that receive school-wide Title I funding qualify for this program.
In order to accommodate as many requests as possible per budget cycle, one program per school per school year is eligible for financial aid from our donors. Program fee coverage includes student, adult field trip chaperones, and teacher admissions or portable science classroom programs at a reduced rate.
How to apply:
To apply for School Program Financial Aid please register for a program and enter into the additional information during registration that you would like to apply for School Program Financial Aid.
Questions:
Please contact our Program Schedule Coordinator at
lena@ricenorthwestmuseum.org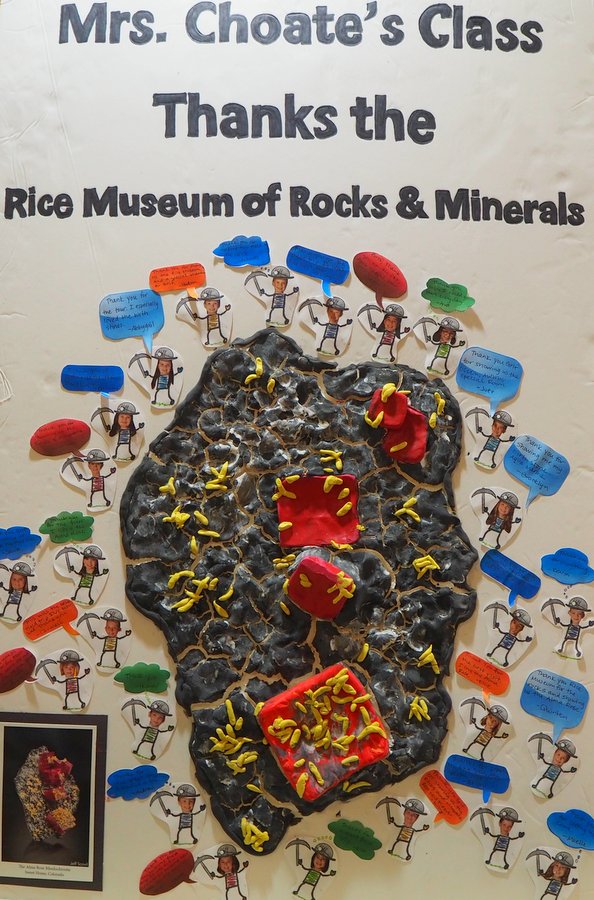 Donate to the Rice Northwest Museum: We would not be able to offer financial aid to schools without the hundreds of generous donations we receive every year.
Please consider giving generously to keep the mission of the museum alive.
Yes, our field trip was amazing! Students enjoyed learning about rocks and minerals and observing them. We really appreciate the deep knowledge of our tour guide. She was wonderful with kids! Also, I want to thank you one more time for the financial aid for this trip. Most families in our school do not have the means to take their kids to museums. Thank you for your generosity!!! We would love to come back next year!
Yesterday's field trip was fantastic. Students still going on about it today! Thank you!
(A) fun and educational tour. I took bullet points to fine tune presentations I do for the Rock Club here in Astoria and the new experience of sharing how cool Geology is with school kids.... Thank You