Visit the Museum During Social Distancing
Dear Museum Visitor,
The museum is working with OSHA , CDC , Washington County HHS, and the Oregon Museum Association (OMA) to stay up to date on best practices and safety guidelines. 
Appointments are required to visit the museum at this time.
We ask you to help keep everyone safe by doing the following:
Please visit the museum at another time if you are feeling unwell or are exhibiting flu-like symptoms.




Symptoms include fever, chills, cough, shortness of breath, difficulty breathing, fatigue, muscle or body aches, headache, new loss of taste or smell, sore throat, congestion or runny nose, nausea or vomiting, diarrhea
Masks are required unless an accommodation for people with disabilities or other exemption applies.
The museum will be happy to give you a free disposable face covering to help keep everyone safe.

Children under five years of age and those with health conditions or a disability that makes wearing a mask difficult are not asked to wear a mask.

Please contact us at info@ricenorthwestmuseum.org if you would like to learn about our accommodation.


Abide by current social distancing requirements while on museum grounds and stay at least 6 feet away from staff, volunteers, and other museum guests that are not in your group.




6 feet is about twice as long as our fossilized baby dinosaur Tucker!

Please frequently utilize the hand sanitizer stations around the museum.

Do not enter Staff Only areas. Some areas of the museum have been closed off due to availability of staff/volunteers to frequently clean the area.




The rock pile activity is currently closed due to COVID-19.


If you must use a restroom while at the museum please only use the visitor restroom outside of the main museum entrance.

Please wash your hands when you return home.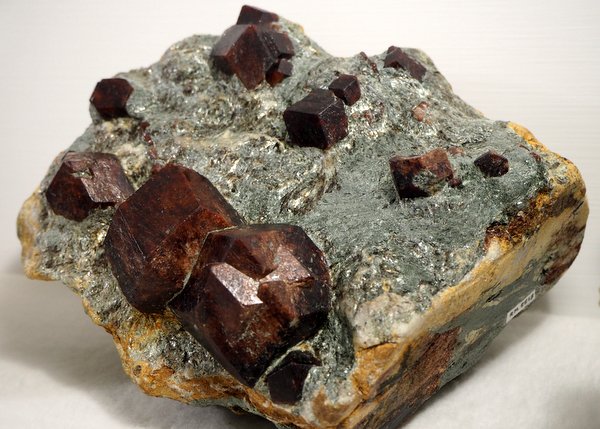 During this time of COVID-19 concerns we are implementing additional safety guidelines for our staff to help keep you safe such as:
Require staff and volunteers to stay home if feeling sick or unwell.

Require staff and volunteers to wear a mask or face covering when onsite, in any work areas, and around other staff/volunteers/and museum guests.

Maintain current guidelines of social distancing of 6 feet whenever possible on the museum grounds.

Limit the number of staff in staff areas to 1 staff member for every 6 feet.

Wash hands frequently.

Disinfect frequently and clean work spaces. 




Side note: We avoid using strong bleach-based products on the myrtlewood where possible. 
If there are any additional safety guidelines or concerns that you feel the museum should implement please let us know by emailing info@ricenorthwestmuseum.org.