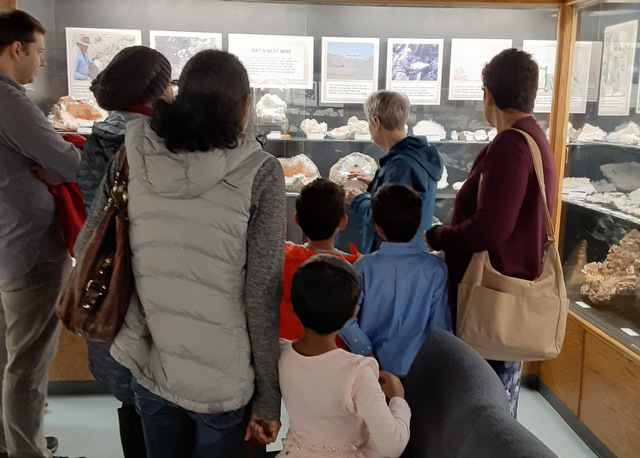 The Rice Museum is bringing back one of our most loved programs!
Join museum staff and volunteers for Museum Moment, each mini-tour lasts about 10-15 minutes. 
Locations vary from day to day. Ask a staff member on the day of your visit about the program location. 
Museum Moments are presented each day the galleries are open.
Visit with staff and volunteers to learn about how the Rice's started the collection, specimens on display, or current activities at the museum.
Schedule a visit to the museum to explore the many exhibits and wonders.