Mission
To engage, inspire, and educate generations on the splendor and complexity of our Earth.
The Rice Museum of Rocks and Minerals
Located 25 minutes from downtown Portland, Oregon, on Highway 26 West at the Brookwood Parkway/Helvetia Road Exit. The museum features a main museum building, the Northwest Mineral Gallery and store in separate adjoining buildings. The buildings are wheel chair accessible
Admission
Members: FREE
Children (4 & under): FREE
Adults: $12.00
Seniors (60+): $10.00
Veterans and active military: $8.00
Students (5-College): $8.00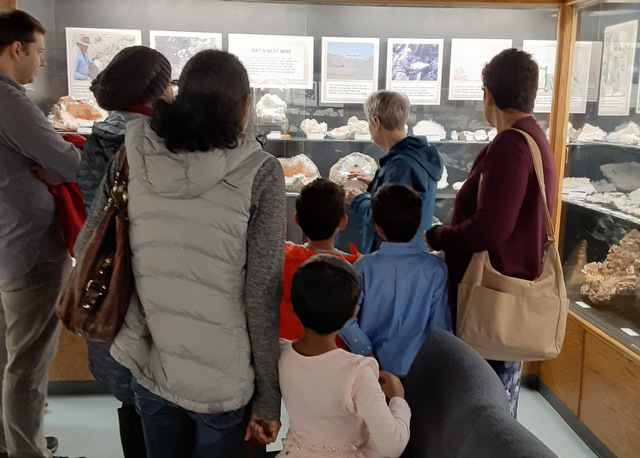 Membership
Support The Rice Northwest Museum of Rocks and Minerals by 

becoming a member for as little as $50 a year.

Memberships include free admission to the museum for individuals, guests, and family members, in addition to discounts in the museum gift shop and access to special events and activities. See our section on 

membership 

to see which membership level best fits your needs.
Private Guided Tours
Are you a community group, senior group, or other group interested in learning about rocks, minerals, fossils, and earth science? Join us in a guided exploration of our amazing collection! The program includes visiting our Northwest Gallery, learning about the Rice family that founded our museum, exploring the Dennis and Mary Murphy Petrified Wood Gallery, seeing the famous "Alma Rose" rhodochrosite, and colorful gems and minerals from around the world.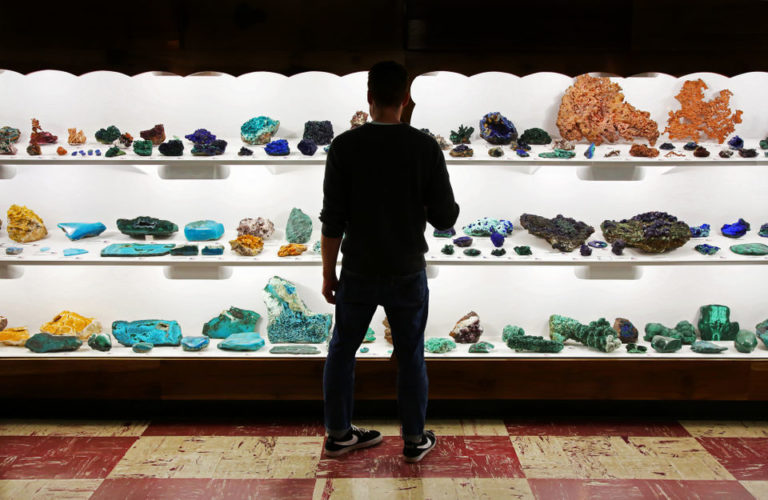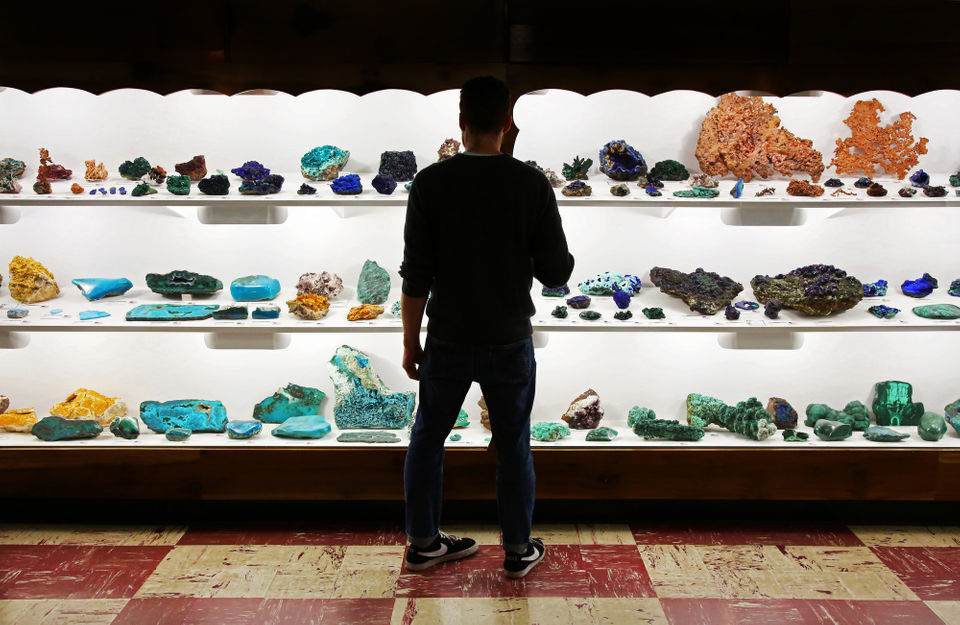 Public Guided Tours
Every Saturday and Sunday starting at 2PM, you may join a guided tour of the museum lasting approximately 90 minutes. The tour will take you through all the main galleries and exhibitions. The tour guide is a rock hound, eager to answer your questions and help you learn more about the fascinating world of geology and rock collecting, history, and preservation.

Self-Tour of the Museum
The museum welcomes rock enthusiasts from around the world.
Winter hours (October-May) are Wednesday through Friday from 1-5PM and Saturday and Sunday from 10AM-5PM. Summer hours (June-September) will be available soon!
Exhibits are marked with descriptive plaques and information and museum hosts are available to offer information.
Begin with the main building behind the ticket office and explore through the exhibit galleries on the first floor, continue downstairs, then return to the ground floor and cross the rock garden to the Northwest Mineral Gallery. Leave enough time to dig through the rock pile as a rockhound digging for treasures, and for a stop at our Rock and Mineral Store before you leave.
Explore the Museum Grounds
The museum grounds are full of hidden treasures and surprises, including a rock pile for visitors to explore and purchase discovered treasures. Take your time and wander around our beautiful forest, lawns, and gardens, and enjoy the many plants, trees, birds, deer, chipmunk, squirrel, and other Pacific Northwest natural treasures in addition to the wonders under your feet. Take a walk through the gardens.


There's a sandstone-tiled path accompanied by gardens, a full rock garden full of dozens of plant species, several island gardens full of ferns, rhododendrons and azaleas, and beautifully landscaped raised and ground-level flower beds and lawn areas. Closer to the museum buildings, you'll find the tiled picnic table, a sandstone path adjacent to front lawn, and red stained concrete formed like bricks to mark the divide between the walkway and parking area. The Missoula Flood stones form a border along the base of the rock garden and are visible within the outdoor geologic walk, which traverses the entire property.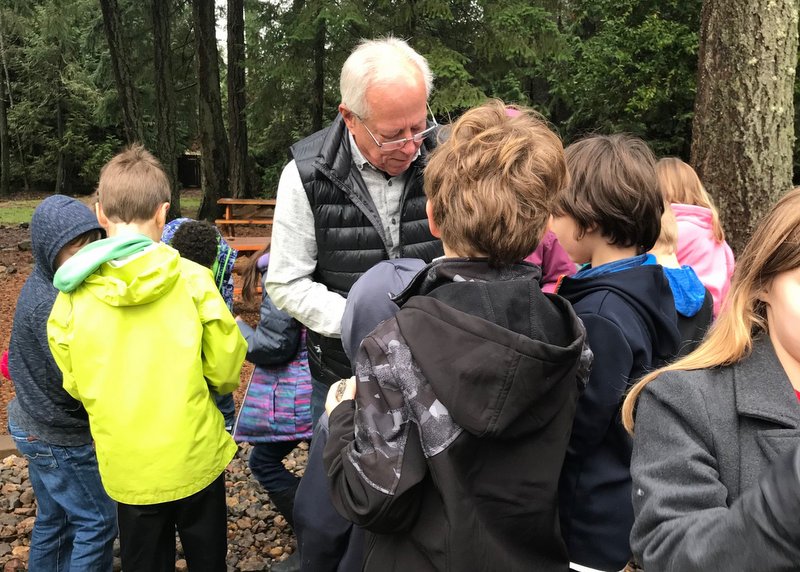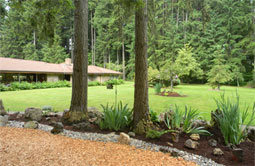 Dozens of varieties of both domestic and wild flowers, shrubs, trees, mosses, and fungi can be found at the Museum. The Rice NW Museum is nestled among huge fir trees in a beautiful landscape; the grounds are full of hidden treasures and surprises. If you're lucky, you may catch a glimpse of a hawk, owl or eagle soaring overhead, a wandering deer or coyote on the prowl, a hummingbird drinking from a flower or feeder, a bunny eating clover from the lawn, or frog or snake searching for a water hole. From towering trees to countless fungi and wildflower varieties, there's something here for every nature lover.