The Rice is home to fascinating and beautiful galleries and displays that showcase the beauty and variety of geologic wonders, such as Northwest thundereggs, agate, jasper, sunstones, and a vast collection of rocks, minerals, and gems from around the world. 
The Mineral Adventures of Bruce Carter
Bruce Carter has been a life-long mineral collector. Growing up in New Jersey and Connecticut, he often scoured the local pegmatites and garnet-rich metamorphic rocks for interesting crystals. Carter's collection now contains many notable specimens hailed by experts as the best in the world.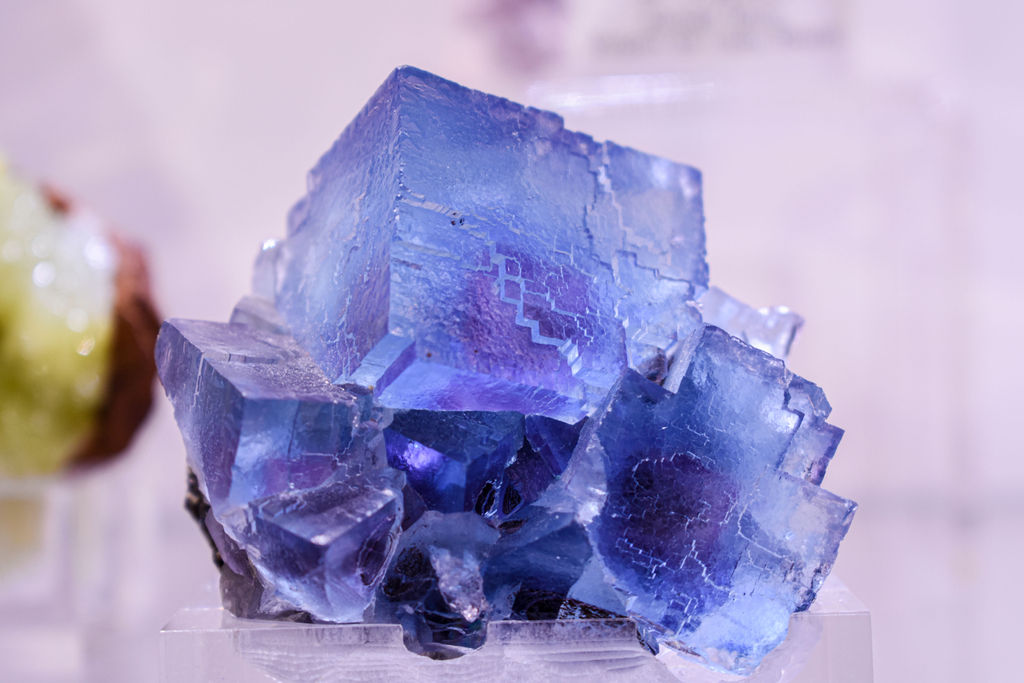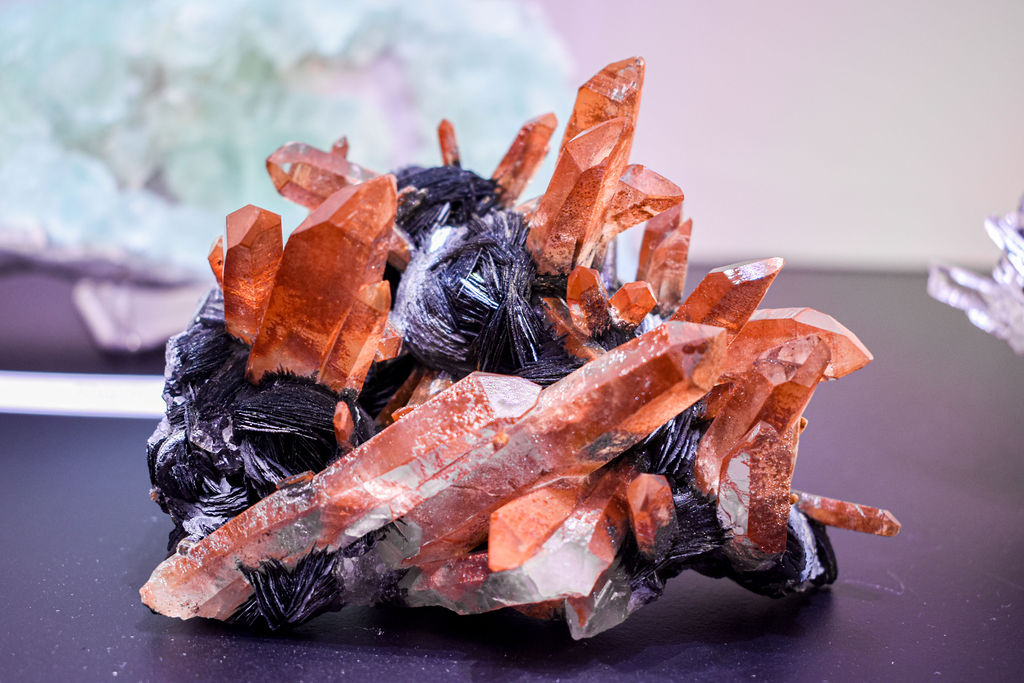 Picturing Women Inventors
Throughout
 American history, women with diverse backgrounds and interests created inventions that changed lives every day. But women haven't always had equal opportunities to be inventors or received as much recognition. This poster exhibition organized by the Smithsonian and the US Patent and Trademark Office explores the inventions of 19 highly accomplished American women. 
Picturing
Women Inventors
is organized by the Smithsonian Institution Traveling Exhibition Service, in collaboration with the Lemelson Center for the Study of Invention and Innovation and the United States Patent and Trademark Office, and is sponsored by Lyda Hill Philanthropies IF/THEN Initiative and Ericsson.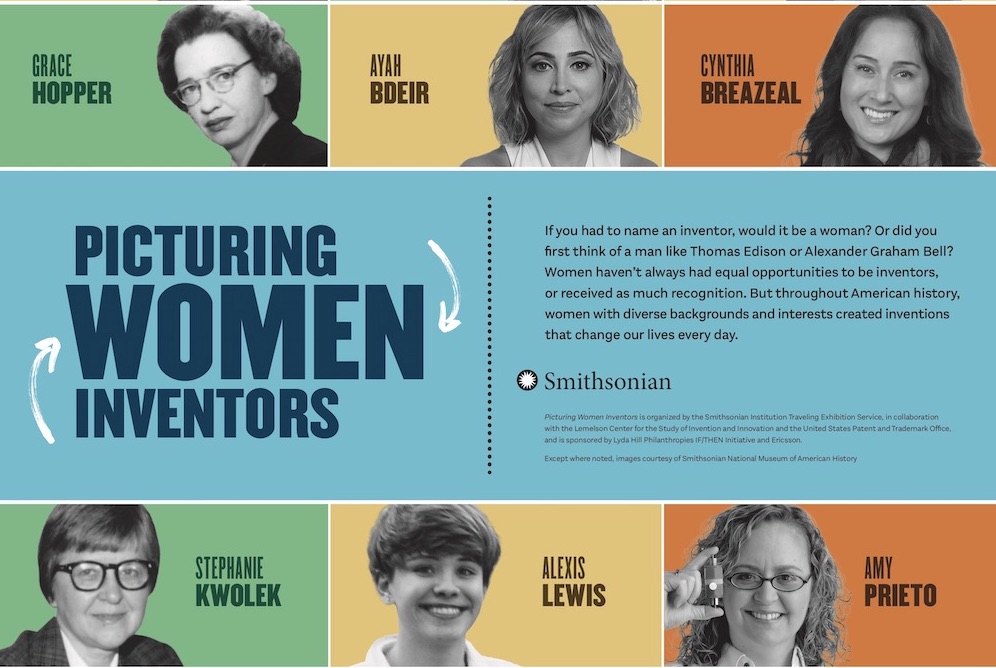 Main Gallery
The museum's main gallery, located on the lower level, contains one of the world's finest collections of crystals. Over 4,000 individual specimens are on view from a working collection of over 20,000. See the famous Alma Rose rhodochrosite from Colorado, South

American emeralds, colorful copper minerals, crystals of gold, silver, diamonds, rubies, sapphires, rare and unusual minerals such as benitoite, paravauxite, legrandite, papagoite, and many others.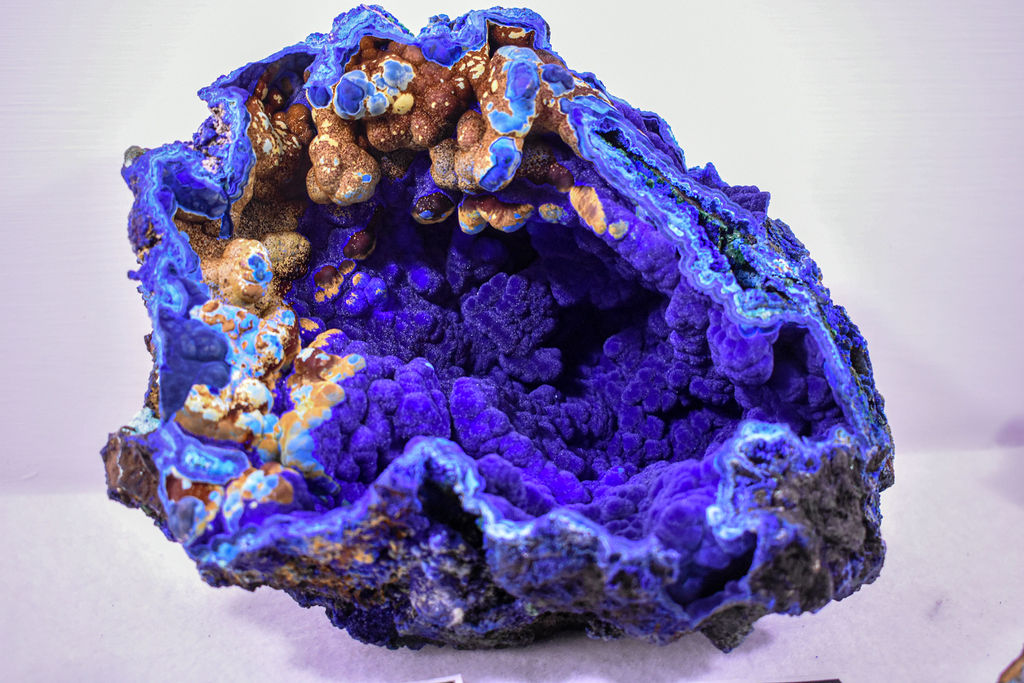 Dennis & Mary Murphy Gallery
The petrified wood collection on display contains over 460 worldwide specimens collected by Dennis and Mary Murphy over a 40 year span. The variety of colors, species, and localities make this among the nation's finest. On view are cross-cut slices, full rounds, and tall tree trunks of petrified wood. 
Northwest Gallery
Visit the Rudy Tschernich Northwest Mineral Gallery where the Pacific Northwest mineral heritage is preserved. The gallery features the Tschernich zeolite collection, a large section of thundereggs (Oregon's State Rock), and sunstones (Oregon's State Gemstone). Enjoy the best from the Northwest, including the

largest "opal-filled" thunderegg in the world

.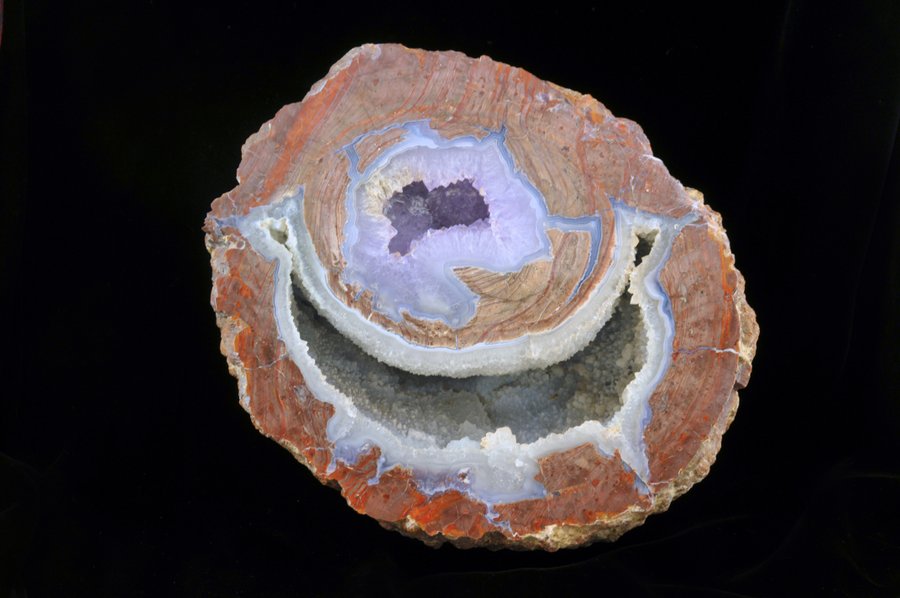 Rainbow Gallery
Our Rainbow Gallery is filled with natural minerals that emit brilliant colors when energized with ultraviolet black light. This gallery is always one of the favorite sights to see at the museum. Watch as both shortwave and longwave fluorescent lighting is used to reveal bright, beautiful colors demonstrating that raw minerals can look normal in  daylight, and have a magical glow underneath UV light.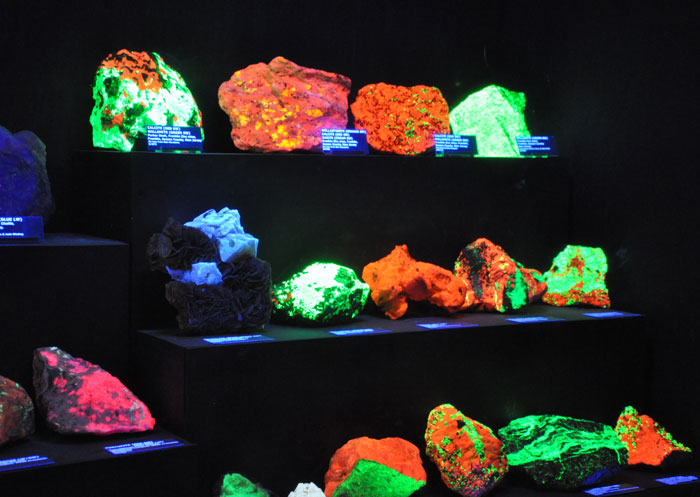 Fossil Gallery
The Fossil Gallery is full of mysterious things from the distant past.
Learn about fossils and trace fossils, dinosaur eggs, and see prehistoric relics of land, air and sea creatures from the Northwest and around the globe, including Tucker, a three-dimensional baby psittacosaurus.