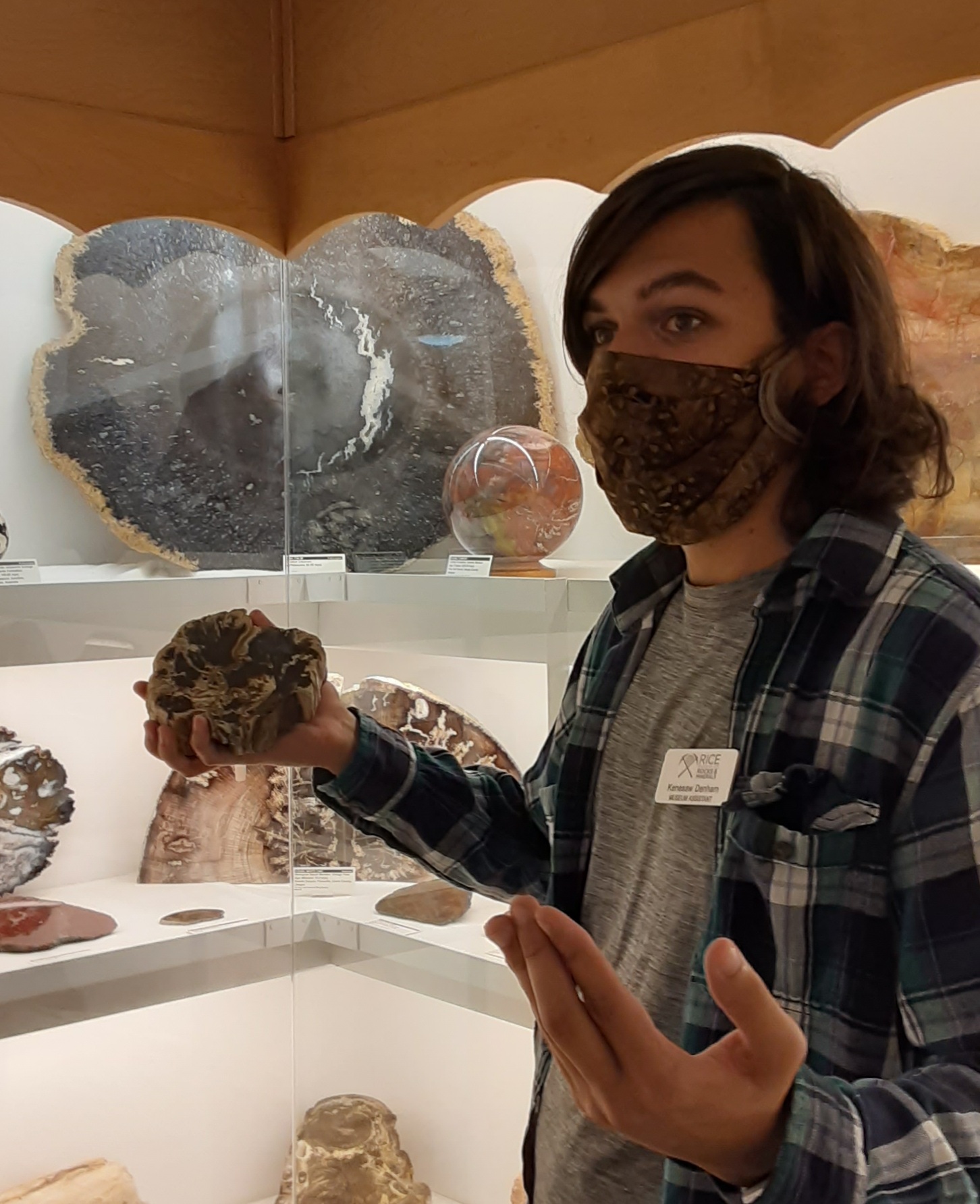 The Rice Northwest Museum of Rocks and Minerals offers earth science visits 

to schools, home schools, and community groups. Museum staff and volunteers connect your students to earth science hands on activies and explorations. The museum provides the educator and activity materials. The host provides space, tables, and classroom management.
Format
One-50 minute classroom program for one class of up to 32 students in which Museum staff or volunteers present a hands on earth science program.
Pricing
Off-site Outreach program cost $150 for each 50 minute program. Additional travel fees may apply depending on location.
Program Topics offered:
Rocks, Minerals, and Erosion (Oregon Science Standards Met: 2-ESS2.A Earth Materials and Systems)
Students will discover how the three rock types (Igneous, Sedimentary, Metamorphic) relate and the process of the rock cycle.
Students will explore three rock types with investigation tools.
Students will understand the process of erosion and the rock cycle.
Requesting the Rice Museum at your community event?
Availability for tabling and presenting at community events is considered on a case by case basis. Please complete our contact form
here
with details about your event to be considered.