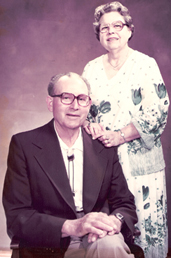 Julian Gray will be speaking at the July 15, 2015, at the Central Oregon Rock Collector's in Bend, Oregon, at 7 PM.
While the topic, of course, will be rocks and minerals, he will also be covering the history of the museum founders, Richard and Helen Rice. Their love and passion for rockhounding began collecting agate on Agate Beach in Oregon. Among the many treasures they found with their family were ordinary pebbles that were quickly turned into gemstone wonders with a little rock polishing. Determined to share their excitement, they became active in local and regional rock clubs. Their true legacy is the museum that bears their name, continuing to inspire rockhounds of all ages. Richard and Helen built their dream home with built in display cases for their collection and rooms dedicated to polishing gems and making jewelry. For this month's program the museum's director, Julian Gray, will take us on a visual tour of the Rice Northwest Museum and the unique building that houses this remarkable collection.
Julian Gray is is the executive director of the Rice Northwest Museum of Rocks and Minerals, a geologist, former curator of the Tellus Science Museum in Cartersville, Georgia, and co-author of the upcoming book, Minerals of Georgia. He holds a Bachelors and Masters of Science degrees in geology from Georgia State University. He relocated to Oregon in 2014 to take the reins of the Rice Northwest Museum.