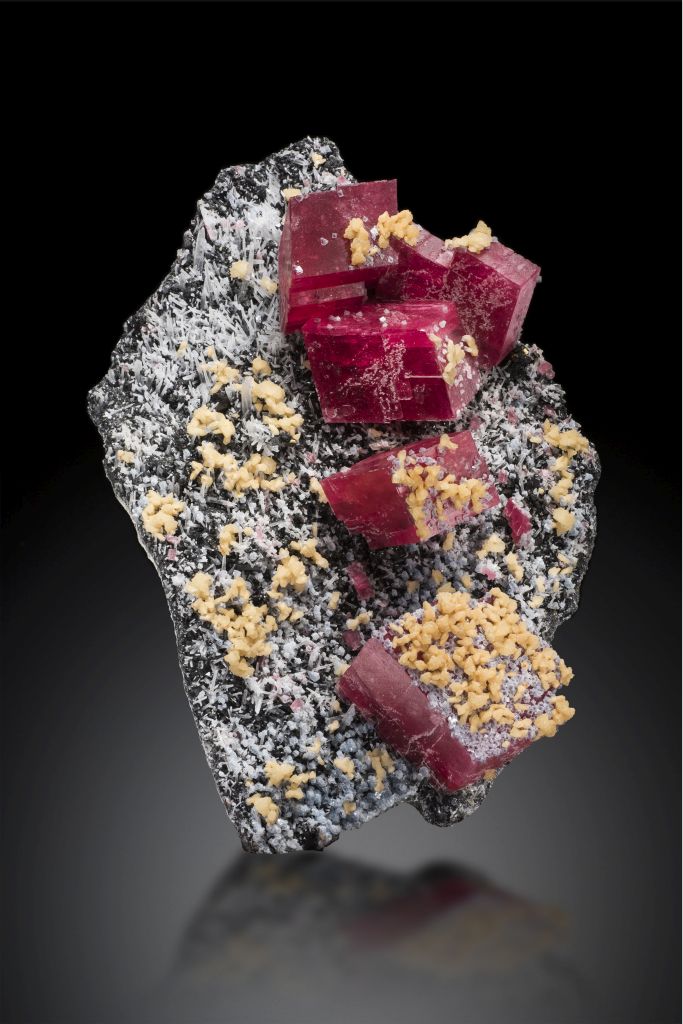 We're headed to Tucson, Arizona for the biggest mineral event of the year! We're proud to be the featured collector at the Westward Look Fine Mineral Show and will also be exhibiting at the 2017 Tucson Gem and Mineral Show®.
The Alma Rose rhodochrosite specimen made the trip! See it and more of our amazing collection on Saturday, February 4, from 10AM-4PM, and meet & greet with Executive Director Julian C. Gray and Curator Leslie Moclock at:
The Westward Look Resort
245 East Ina Road
Tucson, Arizona 85704
Learn more about the Fine Mineral Show here.
The Alma Rose will also be exhibited at the Tucson Gem and Mineral Show® from February 9-12. Learn more here!
Tucson Convention Center
260 S Church Ave
Tucson, AZ 85701
If you can't make it to Tucson and are headed to the museum, the Alma Rose will be back on exhibit in Hillsboro on 2/16/17. Even though we miss the Alma Rose, the Rice Museum is open our regular hours of 1PM-5PM Wednesday-Friday and 10AM-5PM Saturday-Sunday.