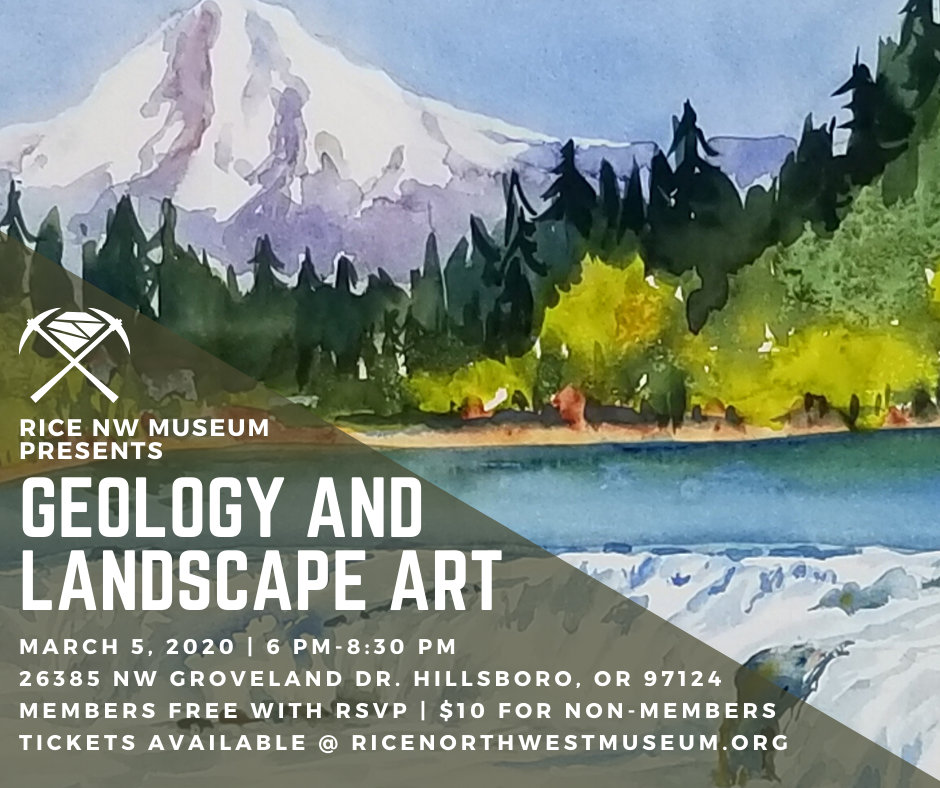 Join us for a fascinating glimpse into the world of geology from the perspective of painters who capture landforms on canvas. Several artists from the Willamette Falls School of Art in Oregon City, Oregon will be on hand to showcase their work. The art school students and faculty will exhibit some of their paintings of local landmarks such as Willamette Falls, one of Oregon's premier natural formations. 
Promotional partner:
Tualatin Valley Creates is the leading arts service organization for Washington County, Oregon. TVC drives the development of inclusive, resilient, creative communities using arts, culture, heritage, and humanities by increasing visibility for community engagement opportunities and by bridging resources needed to support people working in the local creative industries. Visit www.tvcreates.org to learn more.