The Rice Museum welcomes groups who wish to visit its galleries and grounds. For the best experience it is important for students as well as teachers, group leaders, and chaperones to know what to expect of them. These guidelines will help ensure a safe and enjoyable guided experience program for all. We encourage teachers to visit the Museum prior to your visit so that you can prepare in advance. 
Stay with your group at all times.  

Do not bring food or drinks into the galleries. You are welcome to enjoy the outdoor picnic tables for food and drinks.

Use only pencils in the galleries.

Please silence your cell phones, refrain from texting, and refrain from having conversations during a guided tour. 

Please do not lean on walls or exhibit displays. 

Indoor voices are the best. Remember, there may be other people coming to visit and enjoy the Museum just like you. 

No running, skipping, jumping inside the buildings. Do not allow students to run in the parking lot. It is ok for students to run in the museum lawn. 

Stay on paths or lawn areas on the museum grounds. Do not allow students to run though the flower beds.

No climbing on outdoor rocks or kitchen. Surfaces can be slippery.

Photographs are OK, but we ask that students themselves do not take photographs during presentations. They are welcome to take photography when exploring galleries between presentations and activities. In general, visitors may take photographs in the galleries as long as no flash, lights, or tripod are used. Photographs may not be reproduced, distributed, or sold without permission from the Rice Museum. 

No umbrellas or large bags can be carried in the galleries. Please be aware that some galleries are small in size.

There must be 1 chaperone for every 10 students. Please let us know if your group would like to request an accommodation for the chaperone to student ratio. Chaperone admission is included in the flat rate cost of the program.

A teacher or chaperone must accompany the students at all times. 

We reserve the right to dismiss a group if they do not follow the rules of the museum.  

Please enjoy yourselves and remember to ask questions!
We look forward to your visit. Please do not hesitate to contact us if you have any questions about your field trip by emailing our team at info@ricenorthwestmuseum.org. Thank you for choosing to visit the Rice Museum!
The role of teachers, group leaders & Chaperones
Please be responsible for your group. It is vital that you know who is in your group, including knowing the number of students and number of adults. Please accompany your group at all times.

Help your students learn. On guided, docent-led tours, docents will be posing questions. Please allow the students to answer the questions and refrain from answering yourself. Though we appreciate your enthusiasm, please help make the quality of the students' experience our shared priority.

Be a good model for your students' behavior. Please review our museum rules with your group. Lead by example so that everyone's experience will help make for a smooth and enjoyable visit.

Teachers and chaperones are responsible for separating groups prior to the start of the tour.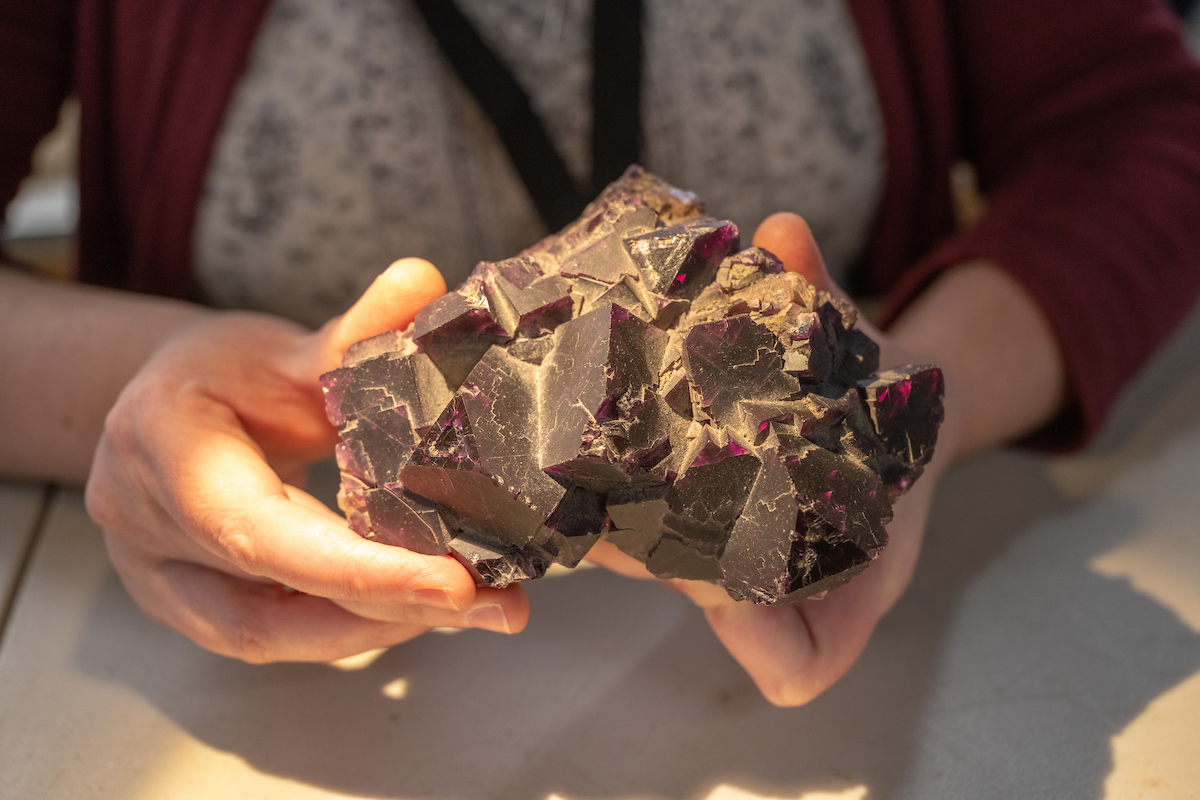 EXTRA TIPS FOR AN ENJOYABLE VISIT
Plan to meet the docent for your program at the entrance to the gift shop.

Have students wear closed toed shoes to enjoy the trails and rock pile activity.

Leave backpacks and lunches on the school bus.

Bus Parking: Follow the "All Vehicles" sign up the middle driveway to our main parking lot, then turn right. We encourage full size buses to park at the far side of the gravel parking lot. Bus drivers are welcome to explore the museum independently at the teacher's discretion. Please have the bus driver check in at the museum gift shop for an admission sticker.