Our Museum Store offers a wide variety of rocks, minerals, jewelry, fossils, books, and posters for collectors of all ages and interests. We offer unique selections of fluorescent minerals, thunder eggs, and petrified wood, as well as a full range of specimens and jewelry. The Museum Store is open during regular business hours, so make sure you leave time in your schedule to check it out!
Admission is not required to shop with us.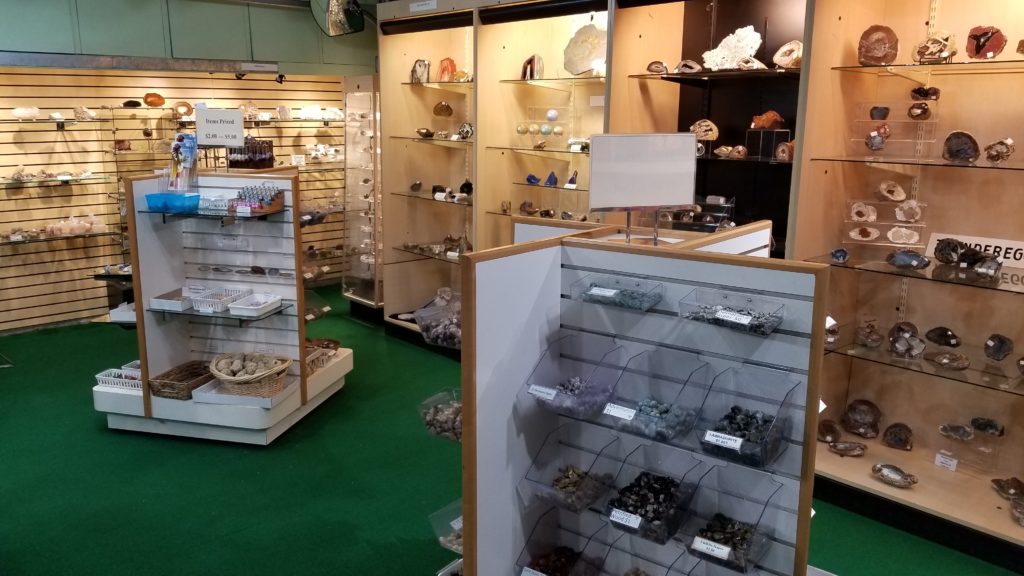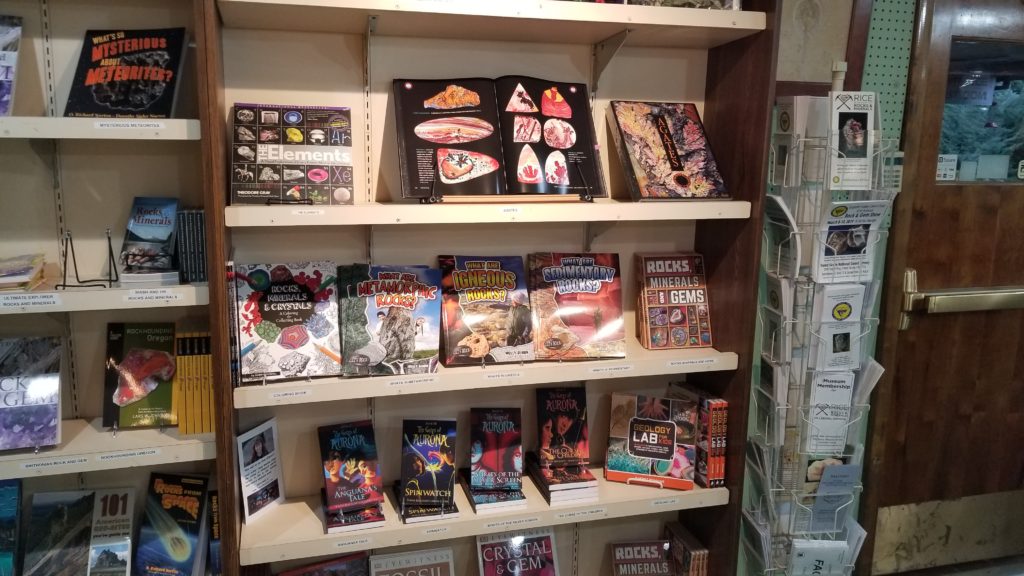 Books
Our book section includes youth-oriented S.T.E.A.M. titles to encourage kids' interest in geology, fossils, and astronomy as well as titles to help with home-schooling, science projects, and introductions to rocks and minerals. We also stock field guides from local authors, and high-end "coffee table" books.
Emerging Rockhounds
We stock a large selection of affordably-priced rocks and minerals for beginner collectors. Ranging from small tumbled gemstones, interesting animal carvings, jewelry, to crystal clusters and small specimens in various colors and sizes. All priced between $1.00-$10.00. 
Jewelry
The Museum Store offers jewelry featuring real stones and cabochons in a variety of prices and styles. Most are sourced locally or are representative of pieces in the collection, such as samples of Sweet Home rhodochrosite.
Mid-Range Collectors
Choose from an ever changing collection of stunning specimens from some of our specialties: polished thunder eggs, showy petrified wood, fluorescent minerals, and crystal-lined geodes. Check back often to see what is new, and create your own rocks & gems at home.