You'll almost never see gorgeous red realgar crystals on display, and if you do, it won't be for long. Why? It turns out that realgar is one of several minerals that changes and degrades when exposed to light.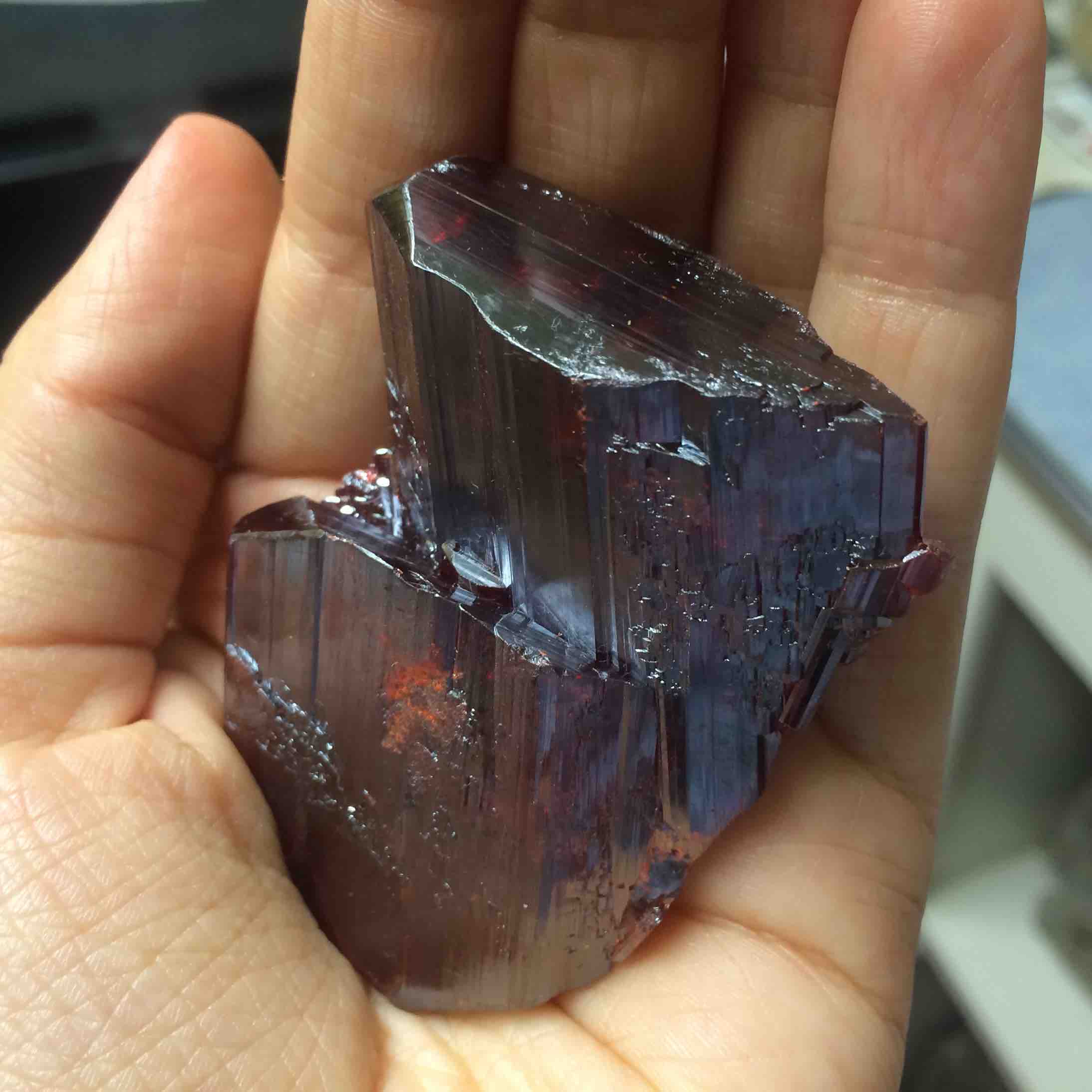 If left on display, this light-sensitive crystal would begin to turn dark and eventually change into an entirely different mineral: the powdery orange pararealgar, shown below. This happens because of the energy carried in certain wavelengths of light. When that energy hits atoms in the crystal, it causes some of their atomic bonds to break and rearrange into a different structure. For this reason, realgar is one mineral that will always stay inside the box!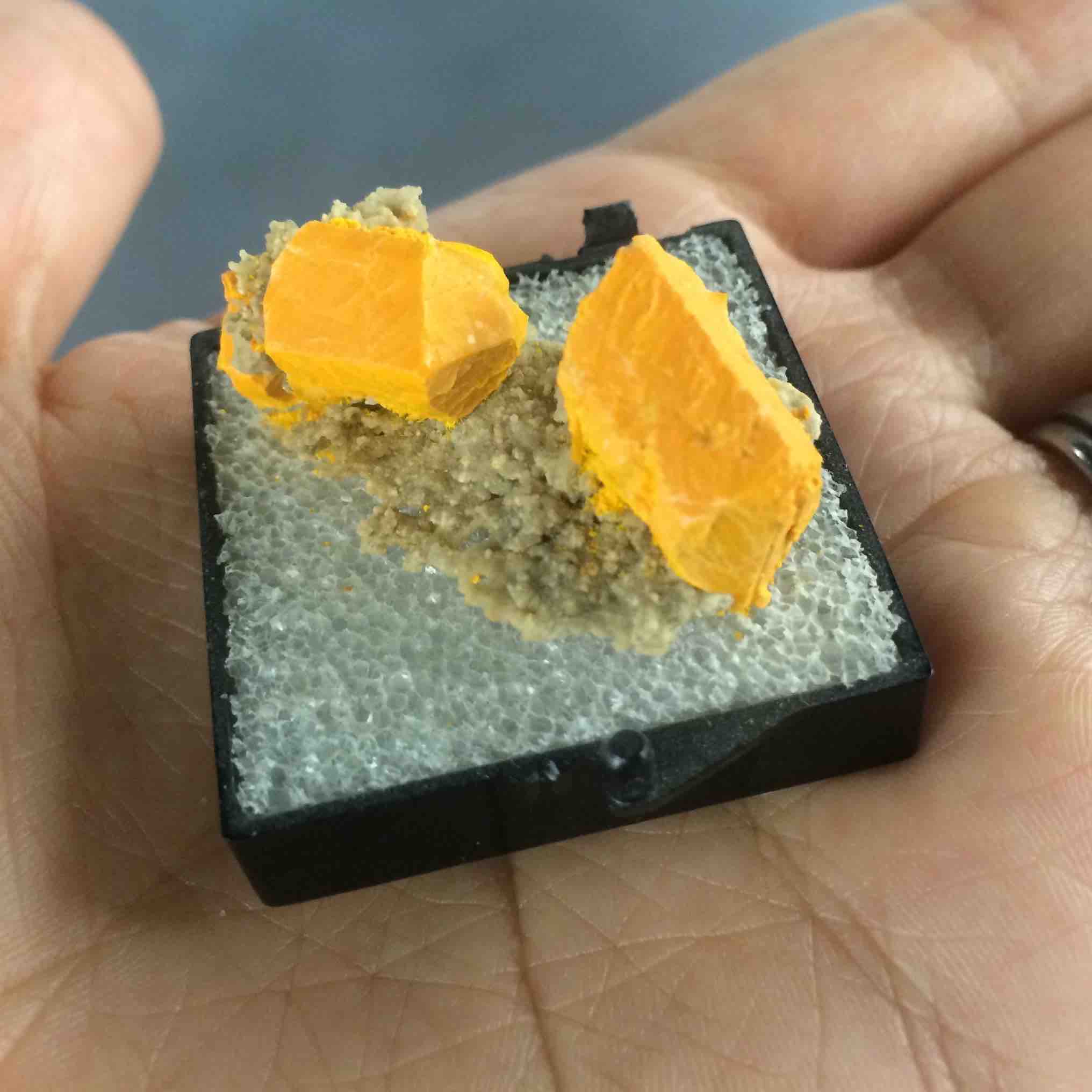 Even common minerals like amethyst and fluorite can begin to fade over time, especially if exposed to bright sunlight for long periods. We recommend displaying your treasures on a shelf rather than a windowsill.
This post is part of our What's in the Box? series.